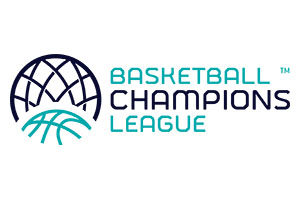 It's a truncated card on Wednesday night in the Basketball Champions League. We all know the Covid pandemic has affected every aspect of life, and the BCL is no exception. Some of the Tuesday night games have fallen foul, so we hope that the Wednesday night games go ahead as planned.
Türk Telekom vs. Nizhny Novgorod
Group K is slightly fractured at the moment, with only three games having been played so far. Currently, the hosts are at the top of the group, but they hold a 1-1 record after two games. They welcome Nizhny, who are currently second albeit having only played one game, which they won.
Kyle Wiltjer, has been in fine form for the Turkish side so far this season. The US guard has delivered a total of 123 points in the campaign to date.
Kasey Shepherd has delivered 120 points for Nizhny this season, another US guard who has been in excellent form over the season so far.
Hapoel Unet-Credit Holon vs. Pinar Karsiyaka
The hosts enter this match with a perfect record after two games, and they are the second highest scorers in this stage of the tournament so far. With Pinar travelling with a 1-1 record, there is a lot at stake, even this early on in Group I.
CJ Harris leads the way for Hapoel with respect to points scored in the tournament so far. The guard has delivered 134 points so far in the BCL, and if Hapoel notch another win on Wednesday night, the American will likely be at large.
For Pinar, the power forward, Raymar Morgan is having an impressive season. The American has delivered 145 points so far this campaign.
Lenovo Tenerife vs. VEF Riga
In Group J, second welcomes fourth with the hosts hoping to improve on their 1-1 record so far. Mind you, the away team travels after losing both of their games at this stage, so both teams are looking upwards as we head into this match.
Sasu Salin has provided 119 points for Tenerife so far this season, with the Finnish shooting guard being an integral part of the Spanish side's displays this year.
Kyle Allman, the American shooting guard, has offered up 132 for Riga this campaign.