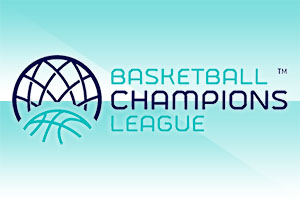 We are winding down the Play-Off stage in the FIBA Basketball Champions League. The BCL has been affected, like virtually every other sporting campaign. Thursday night sees the remaining group games play out, and there is something at stake.
ERA Nymburk vs. Casademont Zaragoza
This is a game that delivers an awful lot in Group L. Yes, both teams are qualified for the Final 8, but top spot is up for grabs. Both sides have a 5-1 record going into this game, so we don't need to worry about the head-to-head record. Whoever wins this game grabs top spot, and give themselves a massive boost as we head into the next stage of this season's BCL.
These sides clashed week, and it was a massive win for the Spanish side. Zaragoza won by a score of 90-71, and they will feel there is no reason they cannot replicate that win in Nymburk. However, that was the only group game lost by ERA Nymburk so far in the Play-Offs, and they'll fancy themselves at home.
Dinamo Sassari vs. Brose Bamberg
There won't be any change of positions for these teams after their final game, regardless of the outcome. Sassari will finish last, and Brose Bamberg will finish third.
However, the hosts currently hold a 0-5 record, and no side wants to exit a tournament haven't won a game. This match against their German opponents provides the final opportunity to grab a win in the Play-offs, and this will hopefully inspire the hosts to deliver something for their fans.
Conversely, you don't want to be the team that lets a lowly opponent grab their only win of the campaign. The fear of dropping a game in this manner should incentivise the Germans in this match, that otherwise, wouldn't hold too much allure for European basketball betting fans.
Karsiyaka had to deliver, and they did
One of the teams making their way to the Play-Offs are Pinar Karsiyaka, and they are doing it in style. On Tuesday night, the Turkish side knew they had to defeat Happy Casa Brindisi by at least five points to take the lead on the head-to-head analysis.
They smashed this target, winning by a score of 107-88. This was the first time Karsiyaka had scored a century of points in the BCL, and the third time they have reached the Quarter-Finals.
Teams qualified for the Final Eight are:
Casademont Zaragoza
ERA Nymburk
Hapoel Unet-Credit Holon
Hereda San Pablo Burgos
Lenovo Tenerife
Nizhny Novgorod
Pinar Karsiyaka
SIG Strasbourg
The Final Eight is currently scheduled to take place between the 5th and 9th of May 2021.
On Friday 9th April, the host venue for the Final 8 will be announced, and it will be the home venue of one of the participating teams. The draw will take place next week.
The Quarter-Finals will be played on 5th and 6th of May, with first-placed teams facing off against second-placed qualifiers. The Semi-Finals will play out on 7th of May, with the third-placed game and the Grand Final taking place on 9th May.