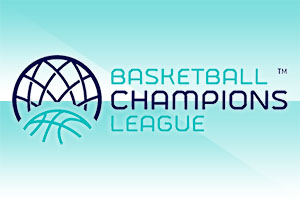 It's been a busy week in the Basketball Champions League, and it isn't over yet. If you are a basketball betting fan looking for more action this midweek, the BCL has you covered.
The BCL game on Thursday 25th March is as follows:
Nizhny Novgorod vs. AEK
While these two teams have only played three games so far in Group K, they currently sit in first and second place.
The hosts have a 3-0 record while AEK travel with a 2-1 record. The Greeks know the outcome of this match will have a big impact on their hopes of progressing to the next round. An away win draws them level with Nizhny with the same record, but a loss sees them peering backwards at Strasbourg and Turk Telekom.
Both sides were involved on Tuesday night, but there were mixed fortunes. Nizhny enjoyed a comfortable home win over Turk Telecom while AEK slumped to a heavy defeat in France.
The Tuesday 23rd March scores in the BCL were:
Nizhny Novgorod 96-82Türk Telekom
Pinar Karsiyaka 76-77 Hapoel Unet-Credit Holon
Brose Bamberg 117-76 Casademont Zaragoza
Lenovo Tenerife 80-75 Igokea
SIG Strasbourg 91-73 AEK
The Wednesday 24th March scores in the BCL were:
VEF Riga 45-67 Hereda San Pablo Burgos
Tofas Bursa 72-91 Happy Casa Brindisi
No team who has played four games has a 100% record, but there are still a couple of teams holding a perfect record at this stage so far.
Nizhny Novgorod, as has been mentioned, hold a 3-0 record, and are looking to make it four wins out of four on Thursday night.
Hereda San Pablo Burgos in Group J have managed three wins out of three, and they will be looking to maintain their perfect start in their next game.
ERA Nymburk in Group L also boast a 100% record so far, but they have only played two games. They still might be able to enjoy a lengthy unbeaten run in this tournament, but they aren't going to get carried away just yet.