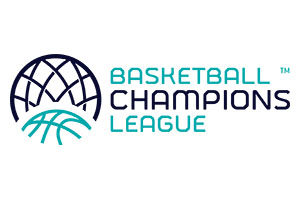 Tuesday and Wednesday served up great excitement for fans and basketball betting lovers in Week 2 of the Basketball Champions League.
Hereda San Pablo Burgos 101-79 Lenovo Tenerife — Group J
This all-Spanish clash in Group J saw a convincing win for the hosts who now hold a 2-0 record. Even though Hereda have lost twice to Tenerife in domestic battles this season, they were in no danger at any point of this game.
Sasu Salin grabbed 21 points in the loss for Tenerife, while Thad McFadden, on 17, was the highest scorer of the five home players who reached double digits in the win.
ERA Nymburk 90-89 Dinamo Sassari — Group L
The hosts were behind by1 4 points at one point, but a late, late winner from Hayden Dalton clinched the points. Dalton delivered 10 points in the win, but it was Omar Prewitt who scored highest for the winners, offering 17 points.
Stefano Gentile grabbed 18 points in the loss. Nymburk are now 2-0 in the table, while Sassari are 0-2.
Tofas Bursa 81-93 Hapoel Unet-Credit Holon — Group I
A big road win for Hapoel saw them win convincingly in Bursa, and they had a number of players on fire.
Tyrus McGee led the way with 25 points, but Chris Johnson offered 22 points and CJ Harris served up 21 points in the win.
VEF Riga 75-91 Igokea — Group J
This was the first time Igokea won away in the BCL, and it was their first Play-Offs triumph.
Edin Atic and Anthony Clemmons both scored 23 points for the winners, while Kyle Allman served up 20 points in the defeat for Riga.
Happy Casa Brindisi 83-79 Pinar Karsiyaka — Group I
The Italians enjoyed their first ever win in the BCL Play-Offs, and they were in control for most of the game. Both teams now have a 1-1 record in Group I.
Josh Bostic grabbed 22 points, while Nick Perkins offered 19 points in the win. For the losing side, Amath M'Baye provided 21 points.
Casademont Zaragoza 77-65 Brose Bamberg — Group L
Brose Bamberg enjoyed an undefeated regular season, but after two games in the Play-Offs, they hold a 0-2 record. Zaragova have won both games, and they face a big match against ERA Nymburk next week, with both sides chasing a 3-0 record.
AEK 74-65 Turk Telekom — Group K
A strong win for the Greek side held Turk Telecom to their lowest points tally for the season so far.
Jonas Maciulis had 15 points for the hosts while Nick Johnson and Kyle Wiltjer offered 14 points apiece for the losing side.
SIG Strasbourg 68-73 Nizhny Novgorod — Group K
The away side were trailing by 15 points at one stage, but a stunning comeback saw them triumph with a bit to spare. Kasey Shepherd delivered 26 points, which is a BCL career high for the player.
The hosts have lost two games in the group so far, while it was the Russian side's first game.