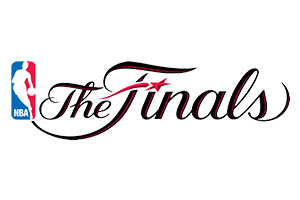 It wasn't too long ago that some basketball experts were tipping the Warriors to whitewash this series but now, after three games of the 2015 NBA Finals, it is the Cleveland Cavaliers that hold a 2-1 lead. There is still a long way to go and the basketball betting experts who have tipped the Warriors for NBA glory this year may still be right, but this is a much tougher and tighter Finals contest than many people expected.
There is no doubt that a lot of this is down to LeBron James. A player playing in his fifth Finals series in a row is clearly going to have some experience, and LeBron has been giving everyone the benefit of his wisdom and experience. Before the series started, he went around everyone in his team impressing on them the importance of the games and how they had to be focused. Mind you, he also presented all of his team-mates with an Apple watch, so he is not a bad motivator as well!
Golden State Warriors 91 – Cleveland Cavaliers 96
LeBron James served up 40 points, 12 rebounds and 8 assists over the course of the game, and it would be fair to say that he has offered up three excellent performances in a row over this series of games. He may still look back at his late miss in Game 1 and rue what might have been, but if there is one man that can drag a team to the title, it looks as though it will be this guy.
It wasn't just about LeBron though, there was an awful lot of love for Matthew Dellavedova, with the player hearing the crowd chant his name while Twitter saw plenty of people backing him too. Dellavedova grabbed 20 points, 5 rebounds and 4 assists over the course of the night, which is always going to be a big plus point when you are looking for a win. Mind you, the player was clearly pushing himself hard during the game, as he ended up getting medical treatment.
Dellavedova ran himself into the ground
The Cavaliers released a statement after the game, saying;
Cavaliers guard Matthew Dellavedova experienced severe cramping tonight following Game 3 of the NBA Finals in Cleveland. He underwent a treatment process, including an IV, that prevented him from being available for media following the game. He will continue receiving treatment tonight at the Cleveland Clinic and his status will be updated tomorrow afternoon.
Given his strong performance in Game 3, it would be a massive blow for the Cavs if he was unavailable for Game 4, but they'll be working on getting Dellavedova as fit as they possibly can.
Stephen Curry grabbed 27 points but had a disappointing end to the game with three turnovers in the final minute of the game. Andre Iguodala offered 15 points for the losing side, Klay Thompson provided 14 points and David Lee offered 11. Lee didn't play a part in Game 1 or 2, so this was a good addition to the team.
Stephen Curry admitted that it was another tough game but he feels as though he is getting into a rhythm. If he is, it may be that the Warriors will equal the series at the end of Game 4. If he isn't at his best, the Cavs may put themselves within touching distance of the glory.