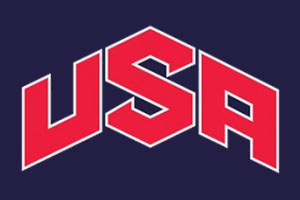 While most of the initial focus and attention has fallen on Derrick Rose and his attempt to prove his fitness for the FIBA World Cup in Spain starting in August, there was plenty of top quality basketball stars on show this week. This is down to the fact that 19 players were selected in the national team roster for the US this summer. Rose may have been the name that people were looking out for but he was joined by 4 other basketball players that tasted success at the London 2012 Games.
Alongside Rose was Anthony Davis, James Harden, Kevin Love and Kevin Durant, which means that over one quarter of the initially selected roster know what it takes to taste success at the big international tournaments. This sort of experience could be vital if Team USA are going to live up to their billing this summer.
The addition of experienced players often splits opinion coming into these events. There will be some people who say that you need experienced players who will be able to provide the mental strength that is often the difference in the big games. However, there will be some analysts and commentators that believe these players don't have the same hunger and desire for another big win. This is why there is a need for the fresh players on the team to add the hunger and excitement that will push the team on.
New players add fresh impetus to a squad
This may come from players like DeMar DeRozan and Chandler Parsons, who have been added to the squad. The first chance for players to show their skills and expertise will come in the training camp being held in Las Vegas. It is understandable that a lot of the focus will fall on Rose, who has to show that he has bounced back from a knee injury. The signs and early rumours are that Rose is looking in great shape but of course, there is a long way to go before the FIBA World Cup, and this is a tournament that is likely to be quite gruelling for the players involved. Rose will need to provide his fitness at the training camps because the squad will be cut to 15 when the team moves on from Las Vegas before the final 12 is selected for the World Cup.
Players in the initial squad who haven't been mentioned yet include Kyle Korver, Kenneth Faried, Andre Drummond, Bradley Beal, DeMarcus Cousins, Gordon Hayward, Damian Lillard, Paul George, Blake Griffin, Kyrie Irving, Klay Thompson and Stephen Curry.
Back in January, 28 players were announced but there is no doubt that Team USA has one eye on the 2016 Olympic Games, taking place in Brazil. This may see names like LeBron James, Chris Paul and Carmelo Antony coming back into the fold if they are still at the same level as they are now.  That is for another summer though and in 2014, all eyes will be on the current Team USA crop to see if they can seal another glorious triumph for the favourites.
If you believe that the Americans will seal the deal, the Futures market for the FIBA 2014 World Cup is open and you can put your money where your mouth is.