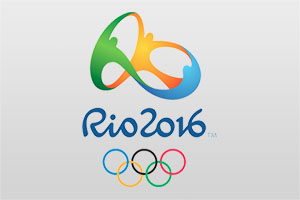 On Monday 15th of August, the final three games of Group B concluded and we now know how that group has panned out.
The score-lines from 15th August in Group of Men's Olympic Basketball were as follows:
Nigeria 69 v Brazil 86
Spain 92 v Argentina 73
Lithuania 81 v Croatia 90
The first game was probably the least relevant for the shakedown of the group but the hosts managed to avoid last spot by overcoming Nigeria. Nenê provided 19 points in the win while Josh Akognon offered up 16 points in the loss for Nigeria, which finished bottom of the group.
Spain continued their upturn in form by successfully dismantling an Argentinean side that had defeated the hosts. For once, Rudy Fernández took centre stage with regards to points and he grabbed 23 points in this game for the European side. For Argentina, Nicolás Laprovíttola offered up 21 points in the defeat.
Croatia got a big result
Croatia pulled out a big result and due to the other scores, managed to top the group, a feat not many would have predicted coming into the final couple of games. Bojan Bogdanović grabbed 22 points in the win, making a big difference to the final outcome. Mantas Kalnietis provided 26 points in return for Lithuania who ended up slumping to third in the group.
Group B concluded
Croatia with 8 points and a -7 points difference
Spain with 8 points and a +75 points difference
Lithuania with 8 points and a -36 points difference
Argentina with 8 points and a +13 points difference
Brazil with 7 points and a +4 points difference
Nigeria with 6 points and a -49 points difference
Croatia, Spain, Lithuania and Argentina all claimed a spot in the knock-out round which begins with quarter-final stage on Wednesday 17th of August.
All four qualifiers finished with a 3-2 record and 8 points, which meant that head to head records were used to split the teams. Croatia and Spain both held a 2-1 record, so they were classed as the top two teams while Lithuania and Argentina held a 1-2 record over the three games, so were classed as the lesser of the two teams. In the breakdown of the 2-1 teams, Croatia defeated Spain by 72-70 so topped the group and Lithuania defeated Argentina 81-73, so came third out of those two teams.
The knockout round runs as follows
Game 1: United States v Argentina
Game 2: France v Spain
Game 3: Australia v Lithuania
Game 4: Croatia v Serbia
There is going to be some local colour in Games 2 and 4, so expect drama and excitement on Wednesday.
In the semi-finals, taking place on Friday 19th of August, the games are as follows:
Semi-final 1: Winner of Game 1 v Winner of Game 2
Semi-final 2: Winner of Game 3 v Winner of Game 4
The Bronze medal match on Sunday 21st of August features the two losing semi-finalists and then the final takes place between the two winning semi-finalists.