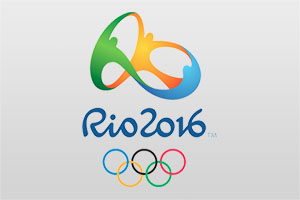 On Sunday the 14th of August, the final three games of Group A concluded and we now know how that group has panned out.
The score-lines from 14th August in Group of Men's Olympic Basketball were as follows:
United States 100 v France 97
Australia 81 v Venezuela 56
Serbia 94 v China 60
It was another close game for the American side but once again, they managed to break the 100 point mark and most importantly, they achieved a 100% record over the group stage. Klay Thompson provided 30 points for Team USA as they continue their march to the Gold and France were boosted by 15 points from both Nando De Colo and Thomas Heurtel.
Australia knew that their climax to the group was a comfortable one and they took control with a dominant win against Venezuela, who missed out on the knockout round. Chris Goulding provided 22 points for the winning side while Anthony Perez offered up 12 points in the loss.
There was something at stake in the final group game
At tip-off, Serbia were sat on 5 points while Venezuela had achieved 6 points but they knew that a win against bottom China would secure their knockout round status. They achieved this with a bit to spare with Bojan Bogdanović providing 19 points in the win. China received 20 points from Yi Jianlian but the game was decided early doors although the Chinese did fight to the end, grabbing most points in the final quarter.
These results meant that the group finished in the manner that the majority of pundits predicted and it is still the USA's tournament to lose. Some critics will point to the fact that the US team concluded their group stage with a couple of narrow victories but with progress assured, the US may have wound down their efforts, and they still retained enough in the tank to defeat some difficult opponents.
Group A concluded
United States with 10 points and a +117 points difference
Australia with 9 points and a +76 points difference
France with 8 points and a +45 points difference
Serbia with 7 points and a +39 points difference
Venezuela with 6 points and a -129 points difference
China with 5 points and a -148 points difference
United States, Australia, France and Serbia all progress to the knock-out round which begins with the quarter-final stage which takes place on Wednesday 17th of August.