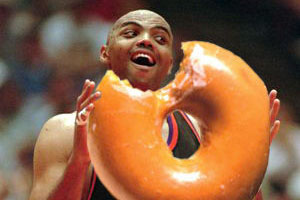 While the summer is a time for people to relax and perhaps enjoy life a bit more regularly, you can imagine how good it feels to be a professional athlete that gets the summer off. If you are an NBA player, with a season that can run from October to April, the summer time is the small section of the year when you can relax. When fans across the country are enjoying their Thanksgiving meals, their Christmas dinner, their New Year celebrations and their luxurious Valentine's Day dates, NBA players are focusing on their next game and ensuring they are fit and ready for action.
This means that many players decide to have a few more drinks and a few more meals at the start of summer than they are probably advised to. Players that know when they make it back to the training camps they will be worked hard, so they don't want to get too out of shape but part of the appeal of the off-season for the best basketball players in the country is the chance to be a bit more laidback and relaxed than they would normally would be. However, this has all changed and it seems as though the top players in the game are actually working hard during the summer to shift weight.
Staying in peak condition is crucial for players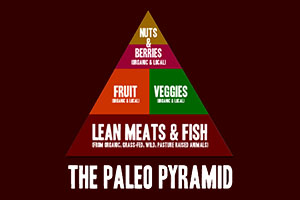 Names like LeBron James, Ray Allen and Dwyane Wade are amongst the many names who have taken to the Paleo diet, which is a low carb diet aimed at bringing about notable weight loss. While James has not publically stated that this is the diet plan he is using, many experts believe that he has taken this approach due to the results. In brief, the low carb and high-fat style diet has meant that James' body is burning fat for fuel,  as opposed to using glucose. Players know that there is a great deal of benefits to be gained from being fit and healthy, perhaps even prolonging their career for a couple of years. When you think about the earning potential that can come from another couple of years at the top of your game, it is easy to see why so many top basketball players are making this decision.
One of the leading examples for NBA players in choosing this route is Ray Allen, who of course was a former team-mate of LeBron James. Allen switched to this style of diet back in the summer of 2013 and he very quickly lost 10 lbs, which is exactly the sort of result people are looking for. Allen was actually hoping to find more energy and stamina in his game, but this big switch in his diet brought out a number of other benefits as well, so it is easy to see that many other top NBA players are looking to get in on that action. At 39 years old, Ray Allen showed that you can be fitter and healthier, and this is why so many star names have decided to follow him. With medical research indicating that this style of diet can boost weight loss while also helping to prevent heart disease, diabetes and cancer, it is something that many people should be looking into, not just NBA players.
Given that many fans across the world look up to NBA players, this could be the sort of inspiration some fans need to improve their diet and lifestyle. Anything which promotes health and fitness has to be seen as a positive thing in the current climate.