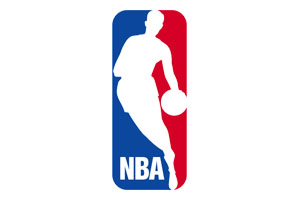 If you can tear yourself away from the All-Star game, the celebrities, the slam-dunks and all of the other nonsense that is taking place on the East Coast, there is plenty of talk and chat about the NBA at the moment. Just because it is downtime on the court for proper NBA action doesn't mean that there is nothing of interest happening in the world of the NBA superstars. Away from the glitz and glamour of Brooklyn at the moment (not a statement you hear said too often), there are rumours and talk of big moves being lined up. With plenty of clubs, players and agents having one eye on the deadline for this season, there may be a glut of moves to take an interest in.
It looks as though the Orlando Magic is looking to put a few names out there and see who has an interest. The team is said to be touting a few players and Andrew Nicholson may well be one of them. The player was the 19th pick in the 2012 NBA Draft but by 2015, he may be surplus to requirements in Orlando. Over the past three seasons, Nicholson has been receiving smaller levels of court time in each campaign, so you can see why the Magic are looking to move him on. Of course, it is not just about whether a club wants to move him on, it is often a case will any club be looking to bring the player in?
Is Jameer Nelson on his way?
There have been moves for veteran point guards of late, Mo Williams being an excellent example of this, but will Jameer Nelson be the next one to make a move? The points guard for the Denver Nuggets is said to be interesting a few people with Shams Charania of RealGM taking to Twitter to talk about the options open to the player. The Wizards and the Heat have both been cited as having an interest in the player while it was noted that although the Cavaliers previously held an interest in Nelson, this is unlikely to still be alive today.
At 33 years old, and having been with three different teams this year, there is uncertainty over Nelson, but he is clearly a player that knows the game and can add to a squad quickly. Also, he appears to be available at a very fair and affordable fee, which is often the key factor for clubs at this time of year. Finding experience without having to pay through the roof for it is definitely something which plenty of people find appealing.
Wizards, Heat have explored talks on Denver's Jameer Nelson, sources tell RealGM. Cleveland had interest with Nelson in Boston; not since.

— Shams Charania (@ShamsCharania) February 12, 2015
Gordan Dragic could be leaving Phoenix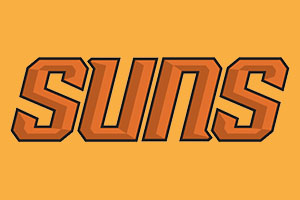 Goran Dragic may also be making a move quite soon with the Phoenix Suns seemingly having had enough of it all. This is a move that will shock some NBA observers but there are mitigating circumstances. If the Suns hold on to Dragic, there is a very high chance that they will lose him during the free agency period in the off-season. This means that letting him go now and getting something in return is a valid choice but of course, if they lose a player of his calibre, it will make them weaker and they will find it more difficult to compete over the rest of the campaign. There is no getting away from the difficult nature of this decision and no matter what the club decides on, it is likely that plenty of people will be keen to inform them of the wrong nature of their choice.
These are just some of the moves that are being talked about and you can see why plenty of people will be delighted when proper NBA action returns on Thursday.