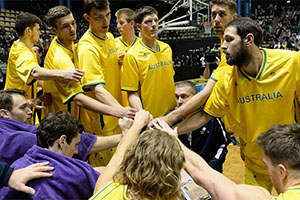 No one expects any team to seriously rival Team USA at the Rio Games this summer. However, no one expects Australia to get anywhere close to toppling the American side. After all, Team USA are available at odds of 1.071 to win the tournament while Australia are listed at 251.00 to clinch the Gold medal in Rio. To put this into context, there are only three teams with larger odds than the Australians. 2016 has already shown itself to be the year of the underdog but it would take an awful lot of upsets to see Australia take a medal back down under let alone a gold one.
However, you shouldn't be so dismissive of the Australians this summer. The American team doesn't have the cream of the crop of their domestic game but most people are going to look at their squad and say the NBA experience will likely be enough to see them home. Australia, like many of the teams who will be pitting their wits against the runaway favourites this summer, can call on NBA experience in their roster, and this may be enough to help them celebrate a few wins while they are in Rio.
There is a pedigree to this Australian side
Aron Baynes currently plays for the Detroit Pistons and he can also call on experience at the 2012 Olympic Games in London. There is also the fact that Baynes came through the Washington State University team in his time, which was also a factor in the development of Klay Thompson who will feature for the US in Rio. The pair were never team-mates at WSU, Baynes leaving before Thompson made his bow, but they'll likely have some friends in common if their paths cross this summer.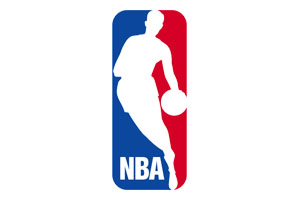 You can also point to Andrew Bogut, Cameron Bairstow, Patrick Mills, Joe Ingles and Matthew Dellavedova all having NBA experience. That means half of the 12 man squad Australia are taking to the Olympic Games in Brazil this summer has been in and around the NBA, so you're immediately forming a different perception of the team.
The national team isn't just about its domestic league
Taking the national team at face value, as a representative of their domestic league often leaves you to underselling their skills and experience. The fact that so many of the Australian squad have managed to hold down a living in the top basketball league shows that they are a team that shouldn't be written off so quickly. Jetting off to the other side of the world to further your career and pit your wits against the best players in the world doesn't just indicate you have skill, it shows a level of mental strength and belief.
These are qualities that can go a long way in a tournament and when the action gets underway in Group A, it may be worth looking at Australia taking points in some of their games. Okay, taking on France first and United States third isn't ideal but there is no reason for the Aussies to be overawed at this event.
You may not want to rush into placing that 251.0 bet just yet but certainly, keep Australia in mind when the individual match betting is open for the 2016 Rio games.