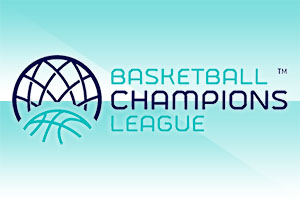 The Basketball Champions League are upon us, and it's a hugely exciting time for fans. Wednesday night sees the action tip-off.
The first of the Quarter-Finals to take place on Wednesday 5th May is:
Nizhny Novgorod vs. Casademont Zaragoza
The hosts are involved here, so you would have to think that Nizhny have an advantage going into this game. The benefit of home-court advantage might be slightly nullified this year compared to more traditional campaigns, but there must be an element of comfort for the players.
When you play in an arena that you know very well, and your routine will be more traditional than your opponents, it must be of benefit.
Of course, this doesn't mean that Nizhny will definitely win, sport doesn't work like that. If it did, every game would see the hosts triumph, but you have to imagine that during these times, the hosts will go into the game with confidence.
Then again, the Spaniards know that if they start strongly, the benefits of playing at home can quickly work against a side. There is a pressure of playing in your home arena, and for some teams, this can be stifling. There is no reason why Casademont Zaragoza cannot come to Nizhny Novogorod and defeat the hosts of this stage of the tournament at the first chance.
These two sides were in Group D together, and it was the Spanish side who came out on top in that battle. Zaragoza held a 5-1 record in the group, while Nizhny had a 4-2 record, qualifying in second place.
Naturally, it is the games between the two sides that are more relevant to fans looking on. If you're a European basketball betting fan, it is inevitable that you will look at these games in an attempt to ascertain what is going to unfold.
In both games, it was the Spanish side who came out on top.
In early January 2021, the score was 92-98 in favour of the side from Zaragoza. Therefore, home-court advantage was of no great benefit to Nizhny Novgorod in that game, which is something both teams will bear in mind as we move into Wednesday's game.
In the middle of November 2010, the score was 78-75 in favour of Zaragoza. This was a close game, one that Nizhny will look at and take comfort from, but again, it was a win for the Spanish side.
So, there are reasons for both teams to feel confident heading into this match, but tournament play takes on a life of its own.
If Nizhny feel settled playing at home, during these very unsettled times, they might find themselves in a fantastic position. Zaragoza will likely think to themselves that they have already won against their opponents twice this season, so why can't they do it again?
This should ensure we are in for a cracking match on Wednesday, as the Basketball Champions League Quarter-Finals get underway.