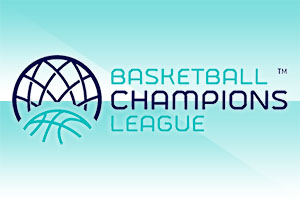 We might be heading towards Easter, but there is no let up in action in the Basketball Champions League. With 11 games spread across three evenings, there is more than enough excitement for European basketball fans to look forward to this midweek.
There is a mixture of games taking placed on Tuesday. Three of the games are Gameday 5 matches while the game between Igokea and Hereda San Pablo Burgos is classed as the Gameday 3 match.
BCL games on Tuesday 30th March
Tofas Bursa vs. Pinar Karsiyaka
Bottom plays third in this clash, with the away side knowing they must win to keep their hopes of progress alive. Bursa are already playing for pride after three defeats in a row, but they'll relish the chance to halt their rivals' hopes.
Igokea vs. Hereda San Pablo Burgos
Hereda hold a 100% record, but having only played three games, they currently trail Tenerife. This midweek gives them a chance to overhaul that, but two clashes with Igokea cannot be taken for granted. With a 1-3 record, Igokea knows their BCL campaign rests on these two games, with defeat ruling them out.
Casademont Zaragoza vs. Dinamo Sassari
Group L is lagging behind, with the hosts sitting top with a 2-1 record while the away side is currently 0-2. There is a lot of basketball to be played, but a home win will go a long way to cementing top and bottom spot in the group.
Brose Bamberg vs. ERA Nymburk
With a 1-2 record welcoming a 2-0 record, this is a vital match for Brose Bamberg. A win will push them into second spot and strike a psychological blow against their likely rivals. However, if Nymburk win, the German side will feel detached from the front-runners in Group L.
BCL games on Wednesday 31st March
VEF Riga vs. Lenovo Tenerife
Tenerife currently lead Group J, but that might not the case when this match tips off. Therefore, there is all to play for this with this game. The hosts will be playing for pride, with a 0-4 record, but they'll love the chance to hamper Tenerife's drive to the next round.
Türk Telekom vs. AEK
With Nizhny Novgorod already qualified from Group K, this is the big clash of the week. The Turkish side are currently in second place, holding a 2-2 record. The Greeks travel with a 1-3 record. Both sides know a win is essential for their hopes, and we should see a cracking game.
Nizhny Novgorod vs. SIG Strasbourg
The hosts are through but Strasbourg won't be ruling out their chances of progress. If AEK wins in the other game, an away victory would see them in the mix in the final game. Of course, that is easier said than done when playing Nizhny Novgorod.
Hapoel Unet-Credit Holon vs. Happy Casa Brindisi
These two teams hold a 3-1 record, so whoever wins sits at the top of Group I going into the final round. It could even mean qualification, so like the Turk Telekom and AEK match, this is going to be a massive basketball encounter.
The BCL week concludes with three games on Thursday. Two of these games are Gameday 3 matches, and one is a Gameday 5 encounter.
BCL games on Thursday 1st April
All these teams feature on Tuesday and Thursday this week, with the Hereda San Pablo Burgos and Igokea clash being the second of a midweek double header. Therefore, any genuine match preview for these clashes will have to wait until the Tuesday games have been concluded:
Hereda San Pablo Burgos vs. Igokea
Casademont Zaragoza vs. ERA Nymburk
Brose Bamberg vs. Dinamo Sassari
With eleven games on offer in the Basketball Champions League this midweek, there is more than enough for basketball betting fans to look forward to.