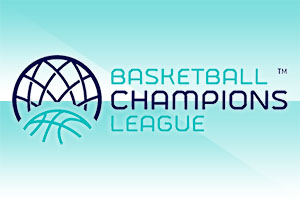 The Basketball Champions League (BCL) is down to eight teams, and the route to the final has been set. There is a lot of basketball to be played before teams can worry about the Final match, but for fans who like to look ahead, you now have the chance to plot a route to glory.
This is an exciting time for the fans, because at this stage, every side has an equal chance of coming out on top. If you like to dream, you'll find now is as good a point as any. Of course, if you enjoy European basketball betting, this is always a good time. If you have a hunch in who is going to come out on top, there is no better time to put your money where your mouth is.
Do group winners hold an advantage?
As is standard for this style of draw, the group winners in the previous stage have been paired off with one of the runners-up. Often in the leading European basketball tournaments, the group winner would also receive home-court advantage in the knock-out stage of these tournaments.
However, that is not the case in the BCL this year. The tournament is playing out in Nizhny Novgorod, so they are the only side who can claim home-court advantage at this stage of the tournament.
Of course, with no crowd in attendance, and the tie decided in a single game, it can be argued how much of an advantage would have been available!
The Basketball Champions League Final 8 pairings, with the games taking place on Wednesday 5th May and Thursday 6th May, are as follows:
Lenovo Tenerife (ESP) vs. SIG Strasbourg (FRA)
Hapoel Unet-Credit Holon (ISR) vs. Hereda San Pablo Burgos (ESP)
Nizhny Novgorod (RUS) vs. Casademont Zaragoza (ESP)
ERA Nymburk (CZE) vs. Pinar Karsiyaka (TUR)
Who will reach the Semi-Final?
The draw for the Semi-Final games, scheduled to take place on Friday 7th May, has also been concluded, and is as follows:
Winner of Hapoel Unet-Credit Holon/Hereda San Pablo Burgos vs Winner of Lenovo Tenerife/SIG Strasbourg
Winner of Nizhny Novgorod/Casademont Zaragoza vs Winner of ERA Nymburk/Pinar Karsiyaka
No team enjoyed a perfect run in the group stages, so every side knows the pain of defeat. However, one more defeat means the end of the BCL season, but only one team will avoid that. Who will come out on top in this season's BCL Final 8?