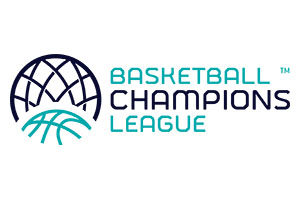 The BCL means business this week, as we move into the third round of fixtures at this stage. There is plenty to play for, and if you are a basketball betting fan, there will be a few games that catch your eye.
The four games taking place on Tuesday 16th March will give us a better idea of who will progress from this round, and who will see their BCL campaign grind to a halt.
Igokea vs.  Hereda San Pablo Burgos
The group leaders travel to Igokea, in a game that the hosts cannot let slip from their fingers. Igokea hold a 1-1 record, and they know Tenerife (who also hold a 1-1 record) will enter their game against Riga as clear favourites.
Thaddus McFadden has been in tremendous for the away side this season, and if delivers, it could be a long night for Igokea.
AEK vs. SIG Strasbourg
There is a lop-sided feel to Group K at the moment, which lags a game behind. Currently, AEK are bottom of the group, even though they have won a match and sit with a 1-0 record. Their opponents on Tuesday, SIG Strasbourg sit second bottom, but hold a 0-2 record.
The Greek side will look for a win that helps them move forward, and give the table a more realistic feel.
Casademont Zaragoza vs. ERA Nymburk
This is a top of the table clash in Group L, with both of these sides holding a 2-0 record. Something has to give, and the away team has shown more fire power in their two victories so far. Conversely, the Spaniards have shown a meaner defence, so we could be in for a cracking game of basketball on Tuesday night.
Happy Casa Brindisi vs. Tofas Bursa
The away team have lost both games in this stage of the tournament so far, and they will face another challenge in Brindisi. The hosts enter the game with a 1-1 record after the first two games. Brindisi will not want Hapoel to build a convincing lead at this early stage, which means there is pressure on the hosts to come out on top.