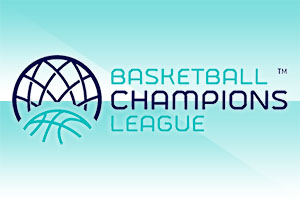 The end of a busy week in the BCL sees us move towards the final week of this round, and there are still some issues requiring to be resolved.
Thursday 1st April results
Hereda San Pablo Burgos 83-71 Igokea
This victory was not only enough to secure Hereda's place in the Final 8, the defeat for Igokea was enough to see Tenerife clinch second place. Both of these sides hold a 4-1 record, and can look forward to the last game of the group with less pressure.
Mind you, every team wants to finish top of the group, so there will still be pressure on these sides clash next Tuesday.
A strong first half provided the platform for the hosts and while Igokea rallied near the end, it wasn't enough to put the outcome in doubt. Vítor Benite delivered 19 points in the win.
Casademont Zaragoza 90-71 ERA Nymburk
While there was a winner and loser in this clash in Zaragoza, both teams will feel okay about themselves, as they have booked their place in the Final 8. The hosts moved to a 4-1 record while Nymburk have a 3-1 record, and that game in hand could be vital in deciding who comes out on top of this clash.
With Nymburk taking on Sassari in their catch-up game, they will be well regarded to move to a 4-1 record themselves, which means the final round of the group is likely to be a nervy occasion.
Dinamo and Nymburk play on Tuesday, and the group concludes on Thursday. Jacob Wiley provided 22 points and 10 rebounds, helping the victors with a double-double. Martin Kriz offered a double-double for the losing side, scoring 10 points and 13 rebounds.
Brose Bamberg 92-86 Dinamo Sassari
Neither of these sides will progress from the group, but the Germans have shown themselves to be the third best team of the group. David Kravish offered 15 points in the win.
There are still two places in the Final 8 up for grabs, with Group I and Group K being the exciting parts of the Champions League next week.