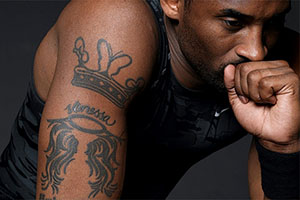 During the summer months, it is inevitable that there will be a focus on the players who bow out of the NBA season. Some players know well in advance of when they are going to call it a day from the big leagues but some players need to see how their bodies feel after some rest. There is often a mental desire to play one more season but the physical exertions can become too much. There has been some talk about NBA players who would possibly call it a day this summer but it looks as though many top names are all set to give the game one year.
Kobe Bryant looks set to see out his final two seasons, and who can blame with a $48.5m contract on offer, but it is starting to look as though the 2014/15 season will the final year for players like Kevin Garnett and Tim Duncan. It is likely that both of these players are set for the Hall of Fame, and there will be a lot of sadness when these players eventually decide to call it a day. Other players who may be entering their final season include Andre Miller, Vince Carter, Antawn Jamison and Ray Allen.
No one was sure if Duncan was coming back
There was considerable doubt about whether Tim Duncan would be back and even if he had bowed out, the 38 year old would have left behind a massive legacy. After all, he can point to 5 NBA Championships, 3 MVPS in NBA Finals, 2 MVPs and inclusion in 14 All-Star teams. The fact that he is set to earn over $10m for this season is a reason for him to come back but this is a player that people want to see. Duncan spoke to local press in San Antonio and he was honest enough to admit that he wasn't 100% about staying on for a new season. He said;
There was some hesitation there. It came down to; I'm not going to be able to do this again. So as long as I'm feeling I can, and I feel good about it, this is where I want to be.
Kevin Garnett is also 38 and has clocked up more than half a life in the NBA. Garnett came to the NBA directly from high school and he was only the fourth player to notch 20 seasons in the top flight. While there is no doubt that Garnett is not the player that he was, he can still be a great influence on the team and he will receive $12m for his efforts in the campaign ahead, which is clearly a very good reason to put himself through some tough training sessions this year!
Kevin Garnett weighed up his decision
Garnett spoke at the annual media day at the tail end of last week, saying;
I like to come in each year and assess it. I've always said the days when I'm not feeling basketball again, which is absurd, or when I don't have the motivation to come in here, it's time to move on. But that's not the case. I'm very much motivated. I'm looking to have a better year than last year and I'm looking to enjoy this year.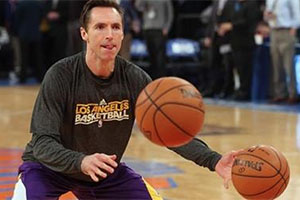 While the majority of people in the game will look upon Garnett and Duncan as veteran players, Steve Nash will look at them as youngsters. Nash is 40 years old and he is adamant that this will be his final campaign.
He will receive close to $10m from the Los Angeles Lakers for this season, which is certainly a good way to bow out from the game. Nash has been making positive noises about retiring after this season all summer, and he spoke in July, saying;
I think this is my last season. But I still love to play, practice and work on my game. I'm going to spend hopefully many, many years living this life without basketball. It'll be nice to play one more year.
Andre Miller will likely make close $5m from the Wizards this campaign while Antawn Jamison is waiting for a call that will allow him to achieve one more season from his career.