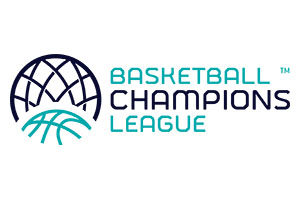 When it comes to a new sporting event, it is inevitable that a lot of the focus will fall on money. Ideally new or major tournaments should be based on sporting endeavour and bringing the best players, coaches and teams together in a tournament that excites everyone that loves the game. Of course, we live in a world that is far from ideal and this means that the attention is usually placed on money, TV deals and sponsorship.
The new FIBA Basketball Champions League is no different. Yes, there is a desire for FIBA to take more control over the teams and domestic federations in Europe but the only way that FIBA can entice teams is by offering more money and/or threatening domestic federations. This has led to some teams and basketball fans feeling unsure about the FIBA event. The absence of the biggest teams from European basketball is a blow to FIBA's hopes but the money involved could raise the game in Europe and allow many teams to develop themselves.
FIBA hopes that prize money will draw teams in
The prize money being put forward for the FIBA Basketball Champions League is €4.42m and the level of payments paid out to teams will increase based on their level of sporting performance. Every participant in the regular season will receive €100,000 and they will also receive funding to help afford the costs associated with TV production at their home games. It has also been announced that the champions will receive €500,000 as an additional bonus.
This may initially seem like a good level of money, and for some teams, it will be crucial but in reality, Euroleague teams are set to share a pot of €35m. In comparison, the sums of money being offered up by FIBA in their new Basketball Champions League are miniscule compared to what teams can earn in the major league in Europe, so there is no chance of winning the major teams over.
Are FIBA looking to be number 2 in Europe?
There is a thought that FIBA are currently trying to position their new tournament as the second tier basketball tournament, competing with the Eurocup as opposed to the Euroleague. This is a far more viable target but with the Eurocup and Euroleague being a recognised partnership, with the Eurocup winners gaining access to the Euroleague, it seems a challenge that could well be beyond FIBA.
What FIBA have in their favour is their clout and if they can pressure enough domestic leagues, they'll see the majority of teams buckling and signing up to the Champions League. Over time, this will help to grow the league but if teams feel as though they are being forced into signing up for a league, they are not going to be feel like genuine participants or partners in the success of the league.
There is no doubt that the addition of another major continental tournament will be of interest to basketball fans in Europe. There will also be more basketball betting opportunities, so that will be a good thing too. However, there is a lot of work for FIBA to do with their FIBA Basketball Champions League to make sure that fans, teams and club owners are excited by their new tournament.