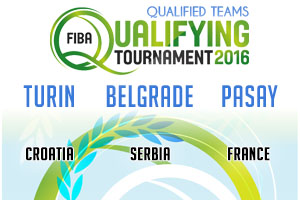 France clinched the final spot in the basketball tournament in the Rio Games due to their success in the Olympic Qualifying tournament in Manilla. On Saturday, Serbia and Croatia booked their place in the Brazil tournament and France lived up to their billing as favourites by seeing off Canada in the Philippines.
Canada 74 – France 83
A strong opening quarter by the French, taking it 25-30 set them up for the game and although the Canadians rallied and had the better of a tight second quarter, 11-9, the half time score was 36-39. France took the third and fourth quarters, eventually giving them a 9 point lead which meant they were pretty comfortable in the closing stages of the final.
Tony Parker was the key man in the final with the NBA star, Parker plays for the San Antonio Spurs, picking up 26 points. There were 6 rebounds from Euroleague star man Nando De Colo and the French will be one of the best ranked teams at the Olympics. It wobest-rankedbrave or foolish person to bet against Team USA in Rio but France will be one of the teams who think they can cause an upset.
France will compete in Group A in Rio with the line-up for Group A being:
France
United States
Venezuela
Serbia
China
Australia
Group A will feature two teams who came through the qualifying stage in July and most people expect the USA, France, Venezuela and Serbia to battle through to the knockout round but you cannot discount Australia or China from sneaking into the next round.
Group B consists of:
Argentina
Spain
Brazil
Lithuania
Nigeria
Croatia
Things aren't quite as clear-cut in Group B and everyone will consider themselves to be in the mix for a spot in the next round.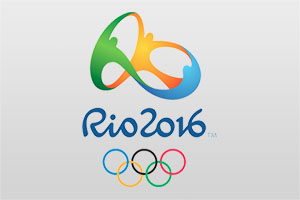 The first game in the Olympic Basketball tournament in Brazil will take place on Saturday the 6th of August, so there is still plenty of time to get excited about the tournament… Most squads are now heading off for summer camps and plenty of the teams will take part in warm-up tournaments, especially in South America.
Anyone looking to do some scouting in advance of the tournament will find that Argentina is hosting a number of basketball events, which not only gives people a chance to see the top stars find form, they will be able to place a number of bets on basketball games before the Olympics get underway.
At Basketball Betting, we'll be with you every step of the way when it comes to the 2016 Olympic Games and if you want to stay up to date with the latest goings on and the best odds, we have everything you could want or need.