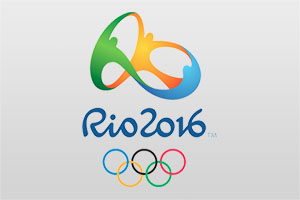 All 12 teams have now played their opening two games at the Olympic Games in Rio and the groups are starting to take shape. There are three teams in Group A with two wins from two games (and also three teams with two defeats in two games) while in Group B, there are two teams with a 100% record so far.
Things haven't been going well for the hosts, who are currently at the bottom of their group and in just two games, the United States team have already managed to clock up a points difference in excess of 100 points. We'll look back on the games that took place on Monday 8th August in Rio while looking forward to the third games that teams will play at the 2016 Olympic Games in Brazil.
Group A
For UK and European basketball fans, there was just one Group A game taking place in the early hours of Tuesday the 9th of August, which was of course Monday the 8th in Brazil, and it was another bad time for the hosts.
Japan managed to upset the bookmakers and the home fans with a strong performance and commanding result. Ramu Tokashiki plays for the Seattle Storm in the WNBA and she managed to grab 23 points and 9 rebounds in the win. For the hosts, Izi Castro Marques, of the Connecticut Sun in the WNBA, was once again the key player, picking up 20 points in the defeat. She now has 45 points in her two games at the Rio Olympics so far but this will be no consolation after her nation, the host nation, suffered another defeat.
The score-line from 8th August in Group of Women's Olympic Basketball was as follows:
The games taking place on 9th of August are:
Australia v France
This game tips off at 1615 BST.
First plays third in the group so far and as both teams have a 100% record after two games; something has to give in this match. Both teams will fancy their chances of success but they know that it will be a difficult task.
The bookmakers make Australia the favourites for this game and they should live up to that billing. Look to take Australia at -7.5, at odds of 1.90, and expect the Aussies to strengthen their grip on the top of the table. When it comes to the Over/Under market for this game, go OVER 133.5 which you can find on offer at odds of 1.90. Bet Now!
In the Race to 20 Points, Australia can be backed at 1.44. If you fancy the French to start strongly but for Australia to overhaul them before the end of the game, backing a France half-time, Australia full-time score is available at odds of 6.00.
Brazil v Belarus
This game tips off at 1930 BST.
While the bookmakers believed that Brazil had more than enough about them to overcome Japan, which didn't happen, they are starting with the belief that Belarus will have what it takes to win this game. You can see their point. There is still a chance that Brazil could spark to life at some point in this tournament but if it is going to happen, they need to do so sooner rather than later.
You could see a sparkling Brazil performance today but in all likelihood, back Belarus at -2.5, which you can find at odds of 1.90. If you are keen on the Over/Under market, look to go UNDER 146.0, which is available at odds of 1.90. Bet Now!
The Race to 20 Points bet is a close run thing and it may be that the hosts will start at a good temp, so look to take Brazil at odds of 2.00. With that in mind, Brazil half-time, Belarus full-time bet can be found at odds of 6.00.
Turkey v Japan
This game tips off at 2145 BST.
The Japanese will be keen to grab their third win in the group and they come up against a Turkish side that has lost both of their games so far. This should suggest a routine win for the Japanese but the Turkish side will know that this is a genuine chance to get their tournament up and running.
The bookies are tipping the Turkish side but given their current run of form, perhaps against weaker opposition but momentum can make a big difference, look to back Japan at +5, which is on offer at odds of 1.90. If you're looking for the Over/Under market, look to go OVER 123.5 which you can find at odds of 1.90. Bet Now!
In the Race To 20 Points, look to take Japan at odds of 2.40.
Group B
The American side took on one of their "strongest" rivals in Group B and once again they demolished their opponents. Diana Taurasi was the top points scorer for the American side with 13 points while the top player in the game was Alba Torrens who grabbed 20 points in the loss. The US side held a 15 point lead at the end of the opening quarter and they maintained their dominance throughout the game.
Canada were the victors against Serbia by a narrow margin, but this was down to a thrilling final quarter. A fourth quarter score line of 26-10 made all the difference in this game, turning what looked like a Serbia win into a strong Canada victory. Kia Nurse provided 25 points for the Canadians while Jelena Milovanović offered up 16 points in the loss.
There was a huge scoring game between Senegal and China, with the Chinese team cracking the 100 point barrier. Shao Ting and Sun Mengran both grabbed 17 points in the win which saw China triumph in every individual quarter. For Senegal, Astou Traoré provided 16 points in the loss.
Scores from 7th August in Group of Women's Olympic Basketball were:
Spain 63 v United States 103
Canada 71 – Serbia 67
Senegal 64 – China 101