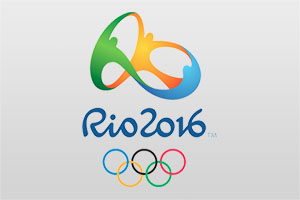 The first weekend of the Women's basketball tournament in Rio is over and in Group A, we already have two teams who have a 100% record after their first two games. These are the top two favourites for the group, so there should be no surprise at their positive start but there has been a lot of exciting action and big games to enjoy so far. There is also no let-up in the action because Monday the 8th of August has another selection of big games to enjoy and wager on.
Group A
There were two games on Sunday in Group A and they were both action packed. Australia had a tough test against Turkey, managing to triumph with a 5 point margin. Elizabeth Cambage was once again the top point-scorer for the Australians, for the second time in two days, as she grabbed 22 points in the win. It required a strong second half for Australia to win this game but with two wins out of two, they'll be feeling content as they enjoy a day off on Monday. However, they have a massive challenge on Tuesday. For Turkey, LaToya Sanders was the star player with 25 points.
France left it very late to take care of business in their game against Belarus but they grabbed the win and can now enjoy their day off before facing Australia on Tuesday. Olivia Epoua grabbed 16 points in a win that went down to the wire and Belarus will be feeling let down after an excellent showing, including a very strong first half. Tatsiana Likhtarovich delivered 16 points in the loss.
Scores from 6th August in Group of Women's Olympic Basketball were:
Australia 61 v Turkey 56
France 73 v Belarus 72
Japan v Brazil
This game tips off at 1730 BST.
The hosts are currently bottom of the group and they will be desperate for a win that will kick-start their tournament. They are tipped to overcome Japan but it may not be as easy as many in the crowd expect.
You should see Brazil attempting to dictate the tempo of the game and taking them at -10, at odds of 1.90, should be a good enough bet to get you started on a new week of basketball betting. For the Over/Under market, look to go UNDER 141.5, which you can find at odds of 1.90. Bet Now!
Group B
The United States made their debut in the 2016 Olympic Games and as expected, they demolished Senegal. Three separate US players all grabbed 15 points in the win; Diana Taurasi, Breanna Stuart and Sylvia Fowles. Fatou Dieng provided 19 points in the loss for Senegal. It was a routine win for the American side but their task will be tougher in their next game.
This is because will come up against Spain, who also won on Sunday. The match against Serbia was billed as the game between the two sides who will be placed behind USA in Group A and it was the Spanish side that managed to edge victory. Marta Xargay provided 15 points in the win while Astou Ndour offered up 12 rebounds for the Spaniards. For Serbia, Jelena Milovanović provided 17 points in the loss. The game was level at the break but the Spaniards took control of the second half to take the victory.
Scores from 7th August in Group of Women's Olympic Basketball were:
United States 121 v Senegal 56
Serbia 59 – Spain 65
Spain v United States
This game tips off at 1200 BST.
Even though the Spanish are likely to represent the toughest challenge the US side will face in Group A, this is still a game where the American side are clear favourites. If you expect the Americans to assert their dominance, you can back USA at -22.5, at odds of 1.90. If you are looking at the Over/Under market, you should look to go OVER 154.5, which you can find available at odds of 1.90. Bet Now!
Canada v Serbia
This game tips off at 1415 BST.
When it comes to the game that should be the closest of the games today, this is the one that is likely to catch your eye. Both teams will fancy their chances of winning and it may be that Canada's day off will improve their chances of success. In all likelihood though, Serbia will edge the game and you can back Serbia at -4.5, which is on offer at odds of 1.90. Anyone looking for the Over/Under market will find going UNDER135.5, at odds of 1.90, is a good move.
Senegal v China
This game tips off at 1945 BST.
Senegal need to get a heavy loss to the American side out of their system as quickly as possible but this will be a difficult challenge against a Chinese side who want to get a win for their own purposes.
The Chinese are the clear favourites with the bookmakers and they had a day off yesterday. With this in mind, back the Chinese at -16.5, which is on offer at odds of 1.90. If you are looking at the Over/Under market, look to go UNDER 141.5, which is provided at odds of 1.90. Bet Now!