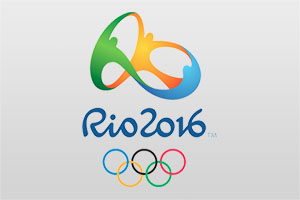 The first day of the Women's basketball tournament at the Rio Games has been put in the record books and we've already had a great range of games to enjoy. There is very little time to catch breath though as the action continues on Sunday the 7th of August and we have reviews and previews for you right here.
Group A
There was disappointment for the hosts in Group A on Saturday as they were defeated by Australia. The Australians are tipped to go far in the tournament so there is no real shame in losing out on this match, but Brazil would have been looking to get off to a better start than the one they achieved in Group A on Saturday. Izi Castro Marques grabbed 25 points for the hosts but they counted for nothing in the end while Liz Camabage provided 20 points and 14 rebounds in the win.
In the opening game of the tournament, France ran out comfortable winners in a low-scoring game. Turkey took the early lead, holding a 16-8 score line at the end of the first quarter but France rallied with a second quarter that ended 3-14. Endene Miyem provided 14 points for the winners.
Belarus versus Japan was level going into the final quarter and that quarter's 13-17 score line for Japan was enough to decide the game in their favour by a four point margin. Mika Kurihara offered up 20 points in the win on Saturday night.
Scores from 6th August in Group of Women's Olympic Basketball were:
Turkey 39 v France 55
Brazil 66 v Australia 84
Belarus 73 v Japan 77
Australia v Turkey
This game tips off at 2130 BST.
After a strong opening day win, Australia will be confident heading into this game against an opponent who struggled for points in their opening game. If you are looking to make it more interesting, you can take Australia at -14.5, which is available at odds of 1.83. The Over/Under market is set at 123.5 and you are tipped to go UNDER 123.5 at odds of 1.83. Bet Now!
France v Belarus
This game tips off at 2345 BST.
France will be looking to grab their second win of the campaign while Belarus will be looking to bounce back from a narrow defeat against the Japanese. The French side should have more than enough about them to set themselves up for sterner tests this week and you can back them at -13.5, which is on offer at 1.83. For the Over/Under market, look to go UNDER 133.5, which you can find at odds of 1.83.
If you expect the French side to run away with the game this week, you should half-time/full-time on France-France, which is available at odds of 1.22. Bet Now!
Group B
There was just the one game in Group B on Saturday the 6th of June with Canada taking on China. Tamara Tatham was the key player for the Canadian side, grabbing 20 points in the win. Chen Nan offered up 13 points for the Chinese side but this wasn't enough to keep her side in the running.
Score from 6th August in Group of Women's Olympic Basketball were:
United States v Senegal
This game tips off at 1600 BST.
It won't be a surprise to learn that the United States are massive favourites for this game. No one really expects the US to miss out on the Gold Medal this summer in Rio, but if they are going to slip up, it isn't going to come in their opening game. This is because the US should be streets ahead of Senegal and this can be seen in the odds provided by the bookmakers.
You can take United States at -57, at odds of 1.90, for this game and it wouldn't be a bad bet if you are looking to give yourself a keen interest in this game. Anyone looking for an Over/Under bet should look to go OVER 149.5 which is available at odds of 1.90. Bet Now!
Serbia v Spain
This game tips off at 1815 BST.
This looks like being a close game and given that both of these sides will have to face the United States side in this group, they will both be desperate to grab victory in this game. The bookies don't think there will be too much between these teams but you can back the Spanish side at -6.5, at odds of 1.90.
For the Over/Under market, look to go UNDER 138.0, which is going to be on offer at 1.90. In the Race to 20 Points bet, you will find that Spain are listed at odds of 1.90 and if you expect Spain to lead at half-time and then at full-time should look at the odds of 1.71. Bet Now!