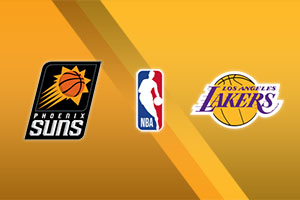 The Lakers are with the back to the wall!
Frank Vogel's team lost Game 5 in Phoenix with hands down (115-85), and now they are playing for their survival. If they fail in Los Angeles tonight, they will be out of the playoffs!
«Bomber» Devin Booker was the main for Monty Williams' Suns, scoring 30 points. But everyone is talking about LeBron James and his decision to return to the locker room six minutes before the end of the game. With the score at 105-73, many questions were raised as to why the "king" behaved like this.
LeBron is at risk of losing in the first round of the playoffs for the first time in his career. After 15 consecutive qualifiers! After the end of the previous game, he stated cynically, «it is so simple. They dissolved us».
For the Lakers, another headache is in Vogel's mind: super important C/PF Anthony Davis (21.8 points, 7.9 rebounds on average) might miss the game due to an injury.
Our prediction for Los Angeles Lakers (7) vs. Phoenix Suns (2): Los Angeles Lakers win