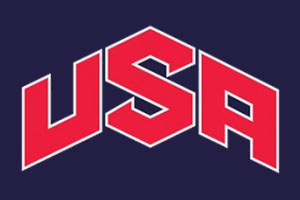 When preparing for a major sporting event, like the FIBA World Cup, there is a need to vary your build-up. This means that there will be days and occasions when teams have to train very hard and there will also be days when players should take things easy and relax. It is important to get a blend of training and conserving energy when looking forward to a sporting event where players will need to peak on a number of occasions in a short period of time. The diversity in training and preparing for a big event can also be seen in the warm up matches that a team plays.
Team USA has a number of tough games lined up as they build towards the basketball World Cup being held in Spain but the game that they played on Wednesday night wasn't one of them. The Dominican Republic was the opposition in Madison Square Gardens in New York and the home team notched up a convincing 105-62 win. This sort of result shouldn't be a shock as the American side should be head and shoulders above their opponents but there is still a need to take opponents on and prove that you are better than them.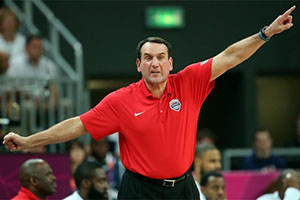 It was an opportunity for coach Mike Krzyzewski to try a few different things with his squad and there is also the fact that the team was without Derrick Rose. Rose was a late call off from the game, which will no doubt have many fans concerned about his fitness. Rose had starred in Chicago as the American team defeated their Brazilian opponents in Chicago but he was a late call off. Given that he had been out for 8 months, it is probably no surprise to see him suffer some form of reaction after being out for a lengthy period of time but there will be concerns about the injury being anything more serious.
Non-appearance of Derrick Rose is a concern
If Rose drops out, it will be another big loss for Team USA and some people may start to question their position as favourites. If you believe that the tide is turning in basketball betting for the 2014 FIBA World Cup, there is still time to get involved and place money on Spain or an outsider as opposed to the American side.
The Rose call off provided Kyrie Irving with a chance to get involved with the other players in the starting line-up being Kenneth Faried, Anthony Davis, James Harden and Stephen Curry. Team USA got off to an excellent start and had a 53-21 lead at the halfway stage. By this point, Harden had delivered 10 points while Stephen Curry had scored two 3 pointers while also delivering three assists. In this sort of game, it is a chance for players to come off of the bench and have an impact, which is what Klay Thompson managed to do. He also delivered two 3 pointers, which saw him pick up 10 points.
There had been concerns about DeMarcus Cousins, but he managed to get some game time after his injury last week. He may still miss out on the final squad that is heading to Spain, but at least he showed some element of mobility on the court.