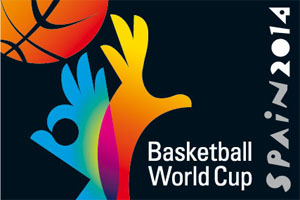 We know the four teams that will make up the 2014 FIBA World Cup semi-finals and they may not be who you thought they were going to be, thanks to a stunning Wednesday of basketball action in Madrid.
Serbia v Brazil 84-56
This was always billed as the quarter final match that could go either way and even though the bookmakers made Brazil the favourites for this game, it was Serbia who grabbed a convincing victory to send the boys from Brazil homewards. This means Serbia will definitely be playing for a medal and their time in Spain at the FIBA World Cup will definitely last to the weekend.
The top man for Serbia was Milos Tedosic, who managed to grab 23 points but you aren't going to get a Serbian game without Bogdan Bogdanovic making a nuisance of himself. He delivered 12 points while Miroslav Raduljica and Nenad Krstic both helped themselves to 10 points in this match.
The two teams had met in the group stages with Brazil grabbing a 81-73 win, but Serbia grabbed the win that really matters and it left Brazil missing out on a final four spot once again. This was the seventh time in a row that Brazil had fallen before the semi-finals. Part of the problem was the fact that only Anderson Varejao and Marquinhos Vieira got into double figures, both grabbing 12 points for the South American team.
Serbia took an early lead and although the gap was narrowed to just five points at half time, with a 37-32 lead, the third quarter saw Serbia open up a huge lead of 22 points, punishing Brazil with a breath-taking display of basketball.
It is Serbia who can enjoy Friday while they hone their tactics and plans for their Madrid semi-final, where of course they will face a stern test, just not the stern test everyone thought they would.
France v Spain 65-52
All of the talk and expectation for the 2014 FIBA World Cup centred in on the fact that USA and Spain were certainties to meet in the final. France have blown the tournament open with their 55-52 win over the host nation and it is fair to say that France were deserved winners, ending the game on a 10-0 run, shutting down Spain with an effective manner.
The group stage losers get their revenge
Much like in the other quarter final of the day, these two teams had met in the group stages and again, the loser in that game was the victor in the knock out round. Boris Diaw grabbed 15 points for France, Thomas Heurtel grabbed 13 points but for many, it was the defensive play of Rudy Gobert that played a key role in this win.
Spain did regain a lead in the third quarter, fighting like a host nation should, but it seemed as though they put all of their energy into getting this position, being able to do nothing to extend or even hold the lead for a while. Pau Gasol managed to grab 17 points but the only other Spanish player that made it into double digits for scoring was Juan Carlos Navarro. With just four points in total in the fourth quarter, Spain wilted in the face of their first real test at the 2014 FIBA World Cup.
The semi-final match between Serbia and France on Friday may be the game between the two outsiders of their quarter final matches, but it shows that there is always a chance to beat the bookmakers.
Thursday the 11th of September
USA v Lithuania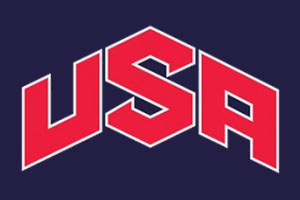 Okay, you don't need us to tell you that Team USA are hot favourites for this game and to be fair to the online sports betting sites, they are still hanging on in there giving out odds for these games. You will find both Bwin and Bet365 are still favouring the favourites to a great extent. Bwin offer odds of 1.01 while Bet365 offers odds of 1.004 on Team USA winning. If you fancy an upset, you will find that Bwin offer odds of 17.00 on Lithuania while you will find odds of 23.00 at Bet365. Some people who are drawn in by a big gamble and a chance of winning a lot of money will no doubt find a lot to hope for in the outside bet, but in the grand scheme of things, there may be more fun ways to throw your money away. Then again, what is the nature of sport but hoping against hope from time to time?
With Spain now out, shocks can occur, but this should mean that as long as Team USA keeps a decent level of focus and discipline, they should be going with a gold medal, but of course, this is what Lithuania will be out to prevent.