Basketball Betting Markets Olympic Games 2016
With the USA roster announced and a lack of players at the very height of the game, although there are still some fantastic players involved in the roster, some other teams may think that 2016 could be their year. If this is the case, they are advised not to listen to the bookmakers and online betting sites who still believe that Team USA is far and away the outstanding favourite for the tournament. Which is definitely the case, no matter how much people are moaning about the USA squad only being very good and not absolutely brilliant.
At this point in time, you can find USA available at odds of 1.12. This isn't too attractive for many people but there will be some people who will view this as a chance to back the team they expect to win and get a small amount of money in return. For better value, look out for the individual games featuring the USA, with many of the leading online bookmakers expected to offer a range of Parlay bets for the 2016 Olympic Games in Rio.
The real opposition to USA will hail from Europe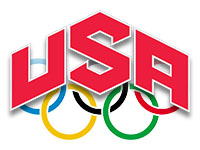 When it comes to leading the opposition to the Americans, the first couple of favourites hail from Europe. France are currently listed as the second favourites for the tournament, listed at 8.00 and Spain are listed with odds of 9.50. Two years ago in the FIBA Basketball World Cup, held in Spain, France caused a big upset by knocking the hosts out of the tournament. That was the year everything was supposed to come down to a big finale between USA and Spain with the home crowd providing a balancing point in the game but that didn't happen.
The French couldn't even make it to the final of that tournament, finding that the energy and effort they used up in defeating the hosts left them weakened for their next game against Serbia, who won the semi-final and took the silver medal from the tournament.
Spain got revenge on France in 2015 when they defeated the French side, in Lille, in the semi-final and the Spaniards went on to take the Gold medal in a final against Lithuania. Given that the USA and Spain have played out the last two Olympic finals, there is maybe more of an argument to suggest that the Spanish side will push USA harder than the French but if you are looking for someone else to take the Gold medal in this tournament, one of these two European sides should be on your radar.
Can Spain get revenge for two final defeats at the hands of USA?
The 2008 final saw USA defeat Spain by a score of 118-107 and in 2012 in London, USA defeated Spain by a margin of 107-100. If that is a trend, things are getting closer and the Spanish side will look at the USA roster and think that there is nothing to be frightened of. The Spanish side has NBA experience in it and they have plenty of big game experience in domestic, European and international basketball so if any team can put up a challenge, the Spanish basketball side is likely to be the team who stands up to be counted.
The next favourite at the moment is Brazil and you have to think that this is solely down to their status as host nation. If they weren't hosts, Brazil wouldn't be present in this tournament as they failed to qualify in their own rights. However, they have a chance with a home crowd backing and if you believe that there is going to be a little bit of samba magic at the 2016 Olympic Games, you will find Brazil available at odds of 15.00.
If there is to be a South American challenger in Rio, it is far more likely to be Argentina. The Brazil crowd may not make the Argentineans feel welcome during the tournament but they come into this event with a strong reputation and a confidence of knowing that they are the leading team in the continent. If you believe that feeling settled and playing close to home is likely to have a big impact on the outcome of the 2016 Olympic Basketball tournament, taking Argentina at odds of 23.00 could be an interesting way to enjoy the tournament.
Do you fancy an outsider in Rio?
Just behind Argentina are Lithuania at 26.00 and Serbia at 36.00. Both of these teams should be aiming for the quarter finals at least and then maybe looking to push into the semi-finals and bronze medal contention but they'll need one or two of the bigger teams to have an off-day for that to happen. That isn't beyond the realms of possibilities and Lithuania and Serbia have shown that they have the temperament required for tournament basketball. Croatia at 51.00 and Canada at 61.00 are slightly further back and Italy can be found at 81.00, as can Greece.
After this though, the odds really drop off. You can back the Australians at 176.00 or Turkey at 251.00 but beyond this, you are looking at the rank outsiders. There are no Leicester City style odds on offer for the remaining teams but if you are convinced that 2016 is the summer of the underdog, once again highlighted by Iceland knocking England out of the Euro 2016 soccer tournament, one of the following teams may be of interest to you all.
If you are looking for a 501.00 bet, you won't be short of offers. This is because this is the price being offered for Angola, China, Czech Republic, Iran, Japan, Latvia, Mexico, New Zealand, Nigeria, Philippines, Puerto Rico, Senegal, Tunisia and Venezuela. Given that some of these teams haven't yet officially qualified for the Olympic Games yet, with the final Olympic qualifying tournaments still to play out, you'll find that some odds could tumble a fair bit in the next week.
It is not as though any of the teams still to qualify are going to rock into top place or become one of the favourites after they make their way through the qualification process but if you are looking for value for money, you may find it is best to bet soon rather than leaving it for later.