NBA Conference Semi-Finals Are On Fire Now
With all four of the Conference semi-finals poised at a 3-2 series score line; we are now at a do or die stage of the teams left in the event. We are into Game 6 and this is now a situation where a loss will send a team home, so we can expect the teams to be giving it everything they have got. This was definitely the case on Wednesday night and the action is only going to become more frenetic over the weekend.
The Wizards gambled with John Wall and it so nearly paid off. Wall and Paul Pierce were big players making big plays but the biggest player making the biggest play was Al Horford. After Pierce was the Game 3 hero with a buzzer shot, Wednesday night was all about Horford with less than two seconds left on the clock. This secured the 82-81 win in Game 5, that puts the Hawks back in the mix and looking good to progress from this series. The Hawks know that making it to the Eastern Conference will be the first time they have achieved this feat in their franchise history, so it is definitely something that is driving them on.
In the other Wednesday night game, Stephen Curry was in top form, delivering another MVP performance, Klay Thompson was on fire and the Golden State Warriors were in total control with a 98-78 win against the Memphis Grizzlies. Curry grabbed 18 points and also picked up a career play-off high six steals, while also picking up 5 assists and 7 rebounds. Thompson offered up 21 points and Harrison Barnes grabbed 14 points.
Cleveland Cavaliers @ Chicago Bulls
LeBron James has a catalogue of stunning playoff moments in his career and with the Cavaliers standing on the brink of the Eastern Conference final, there is likely to be a lot more to come. The Bulls know that they need to pull out all of the stops to prevent LeBron from hurting them again but of course, he is a player that has damaged the Chicago team on many occasions over the years. The buzzer beating shot on Sunday night in the 86-84 Game 4 was a hard moment for the Bulls to take though and they looked to be a bit drained during Game 5. Now we are into Game 6, and the Bulls know that if they lose at home, their season is over and once again, James has been their master.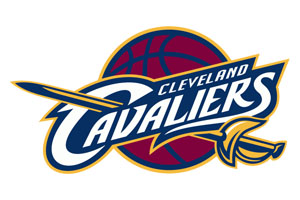 While Lebron may not have had the spectacular finish in Game 5, it was arguably much better performance from the player. He picked up 38 points, 12 rebounds and 6 assists, while giving away no turnovers. This outing means that James stands alongside Shaquille O'Neal (in 2000) and Larry Bird (back in 1986) as the only players, since 1977-78, to have grabbed a minimum of 35 points, 10 rebounds and 5 assists while not turning over. There was also a stunning block on Derrick Rose in the last minute which could have changed the outcome of the game, and this series.
The Bulls nearly came all the way back from 17 down in the fourth despite not having Gasol, who missed his second consecutive contest with a left hamstring injury suffered in Game 3. Thibodeau said Wednesday that Gasol is feeling better and will be a game-time decision for this one.
The Bulls expect Pau Gasol to be available for Game 6 after he missed two games with a hamstring injury. Well, coach Tom Thibodeau isn't committing himself but Gasol himself has said that he will be stripped and ready for action in a game that the Bulls need to win. Jimmy Butler grabbed 29 points for the Bulls and while Derrick Rose offered up 16 points, 12 of these came in the first quarter. Taj Gibson was in for Gasol but he had a night to forget, being ejected in the fourth quarter after he was found to have kicked Matthew Dellavedova. Dellavedova wasn't highlighted at the time but he received a retroactive punishment from the NBA on Wednesday.
The Cavaliers are currently 60-31 for the season which includes a 25-20 record on the road and an 8-2 record in their 10 most recent games. The Bulls are 56-37 for the season so far which includes a 30-16 record at home, and they have a 5-5 record in their last 10 games. For average points scored, the Cavaliers lead 102.8 to 100.5 and for average points against, the Bulls lead 97.2 to 98.3.
Taking the Cavaliers with a +2 handicap, at odds of 1.90, could be a great way to enjoy Thursday with the NBA. Bet Now!
Houston Rockets @ Los Angeles Clippers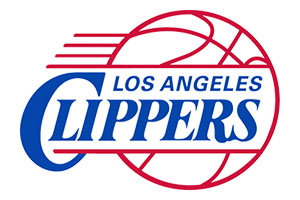 The Clippers have missed out on their first chance to put the Rockets away but they have another chance in this game and as they are playing in front of their home crowd, there is a lot to say that they will have enough to get the job done. This will be a franchise first trip to the Western Conference final if they achieve the win, and as they have tied their franchise record for 7 playoff wins already this season, Thursday night could be a monumental one for the Clippers if they take the opportunities that come their way.
Mind you, after the Rockets won 124-103 in Game 5, no one should be taking anything for granted in this game. James Harden had an excellent night, offering up 26 points, 11 rebounds and 10 assists, providing the player with his first triple-double in a playoff. There were some big players for the Clippers too with Chris Paul offering up 22 points and 10 assists while Blake Griffin provided 30 points and 16 assists.
The Rockets are currently standing at 62-30 for the season which includes a 26-18 record on the road and a 6-4 record in their 10 most recent games. The Los Angeles Clippers are 63-31 for the season which includes a 34-13 record at home and a 6-4 record in their last 10 games. With respect to average points for, the Clippers lead 106.9 to 104.6 and for average points against, the Clippers lead 100.7 to 101.9.
Taking the Los Angeles Clippers with a -8.5 handicap, and odds of 1.90, is likely to be a great way to have some fun on Thursday with NBA betting. Bet Now!