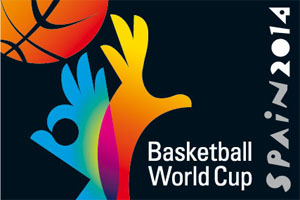 The 17th FIBA World Cup is finally upon us and basketball fans from all around the world are looking towards Spain, which is the host nation for the event. 24 of the best basketball teams from around the country are taking part in the event which concludes on the 14th of September. The opening games of a tournament can often be cagey affairs, no team wants to lose an opening match, because it makes it all the harder to bounce back, but there will be plenty of teams realising that a victory on opening day could be the springboard for success during the rest of the tournament.
The tournament gets underway with the games between Ukraine and the Dominican Republic and Croatia and the Philippines. Both of these matches will tip-off at 11.30am (UK time), so there is an early start for basketball fans and it will be a long day for anyone looking to catch as much of the action as possible.
The host nation are actually involved in the final game of the day, so local fans will have a long wait until they get to see their team in action. With Team USA playing in the second last game of the day, audiences around the world will likely be glued to their TVs or laptops for these two matches. This isn't to say that the other matches will be lacking in excitement, far from it, but there will definitely be an edge to these two games, even if it is just people hoping for the favourites to stumble!
Group A – Granada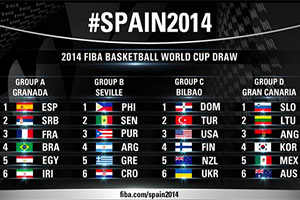 Group A is the group of the host nation and most experts believe that they will top the group, with the rest of the teams battling it out for a qualification spot behind them. In all likelihood, Servia, France and Brazil will have enough in their locker to make it out of the group with Egypt and Iran battling to avoid coming bottom of the group.
The games are:
Egypt v Serbia
France v Brazil
Iran v Spain
This is a group of contrasting odds with two mismatches and a tight game between France and Brazil to look forward to. You will find odds of 1.01 for Serbia to win at Bwin, while Bet365 price them at 1.00. You can find odds of 23.00 if you fancy Egypt to cause a shock. The odds of 1.01 at Bwin and 1.00 at Bet365 can also be found for Spain, who are clear favourites to beat Iran. Iran can be backed at 40.00 with Bet365 if you feel like throwing your money away or strongly believe that there is one of the biggest sporting upsets on the cards.
Both bookmakers make Brazil the favourite (with odds around 1.53 to1.55) to beat France, although the odds of 2.45 to 2.55 for France may entice some people in to backing the European side. You can expect France to be supported by a sizable crowd, which may help to tip the balance in their favour.
Group B – Seville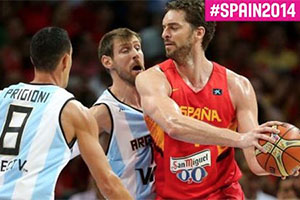 If you are looking for the group where there is no clear cut favourite to top the group, Group B may be the strongest. It is not as Croatia, Greece or Argentina are likely to win the event but they are well placed in the group of teams that lie outside of the favourites. Bwin tip Greece as 35.00 to win the tournament, Croatia at 41.00 and Argentina at 51.00. Puerto Rico are provided with odds of 301.00 to triumph while both Senegal and Philippines are listed as 2001.00 outsiders. It is likely that the opening games will all run to form with the three favourites getting off to a flying start.
Croatia v Philippines
Puerto Rico v Argentina
Greece v Senegal
In the Croatia v Philippines match, Croatia are the clear favourites with odds of 1.01 at Bet365 and Bwin. Philippines are listed at 18.00 on Bwin and 19.00 on Bet365. Greece are also listed at 1.01 on Bet365 and Bwin, with Senegal receiving odds of 18.00 on Bet365 and 16.00 on Bwin. While the bookmakers fancy Argentina's chances of making it through the group as being strong, they predict a close affair in the match versus Puerto Rico.  You will find offs of 1.45 to 1.49 for Argentina to win their opening game and odds of 2.55 to 2.80 for Puerto Rico to triumph.
.@PPrigioni9 wonders if Argentina have potential to reach #Spain2014Semi-Finals: http://t.co/9oAYsaNdyK pic.twitter.com/EGBQVZEwwr— FIBA (@FIBA) August 29, 2014
Group C – Barakaldo
Group C is host to the tournament favourites Team USA and most people expect them to romp the group. The Ukraine and Turkey should follow them through the group stages which mean that the final qualifying spot is up for grabs between New Zealand, Finland and the Dominican Republic.
The games are:
Ukraine v Dominican Republic
New Zealand v Turkey
United States v Finland
Bet365 has Ukraine listed at 1.33 with Dominican Republic coming in at 3.40, which is not too far away from what Bwin offer, which sees Ukraine listed at 1.32 and the Dominican Republic at 3.30. New Zealand are listed at 2.95 on Bwin, and at 3.00 on Bet365, while Turkey are listed at 1.38 on Bwin and 1.40 on Bet365. There isn't a lot of difference between the two sites but if you are placing a lot of bets on the FIBA World Cup, you may find that looking between the two sites will help you to make a larger profit, if you are correct with your predictions. The clear nature of the favourites for the group is seen with Bwin pricing Team USA at 1.01 with Finland listed at 34.00
Group D – Las Palmas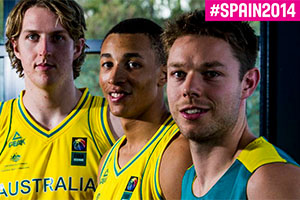 Many people make Lithuania the third favourites to win the tournament and there will be no surprise if they take home the Bronze medal at the end of the event. This is a competitive group, but more down to the fact that all 5 of the teams beneath Lithuania will think that they have a chance of qualifying from the group stages.
Angola v South Korea
Australia v Slovenia
Mexico v Lithuania
The minnows of the group pair off in the group game, with both sides knowing a win would significantly boost their chances of staying around to the knock-out stages. Angola are the favourites, with odds of 1.43 to 1.45 available while you can find odds of 2.75 to 2.80 for South Korea. Both bookmakers think Australia and Slovenia will serve up a close match, with Australia having odds of 1.72 to 1.80 and Slovenia having odds of 2.00 to 2.07. Lithuania are listed at 1.02 on Bet365 and 1.03 on Bwin, with Mexico listed as having odds of 11.00 on Bwin and odds of 16.00 on Bet365.
.@MatthewDelly, @AussieBoomers not shy anymore: http://t.co/qtn4ml5YiC #Spain2014 pic.twitter.com/1CUUVtMrNF

— FIBA (@FIBA) August 29, 2014