No matter what sport you are involved in, there is a very strong argument that the World Cup is the pinnacle of your achievements. Even in basketball, while it would be fair to say that the FIBA World Cup doesn't quite get the same exposure as some of the domestic leagues or maybe even the Olympics basketball event, there is no getting away from the fact that this is a big sporting event. This is why so many players are very keen and determined to ensure that they are involved with the big sporting event but of course, sometimes there is a need for players to look at the bigger picture.
In looking forward to the 2014 FIBA World Cup, you start to think of players who have shown great form in recent months and Enes Kanter was a player that caught the eye. He managed to average 7.5 rebounds and 12.3 points over the course of the season and he displayed a high level of consistency over the campaign for the Utah Jazz. However, he is a player that has been troubled by a range of injuries, including shoulder and knee problems. This is why the decision has been taken for Kanter to get these problems taken care of. This means that instead of heading to Spain for the 2014 FIBA World Cup, Kanter will be receiving medical treatment and then resting up.
Intensive treatment will help the player and his club
The player is set to receive injections containing platelet rich plasma. This treatment is intended to treat tendonitis in his quadriceps, a condition that is commonly found in athletes. The condition causes a level of pain and inflammation above the players kneecaps. Rather than heading to Spain with the national team, Kanter has been advised to sit this one out so Turkey will not be able to rely on the player in the big event this summer.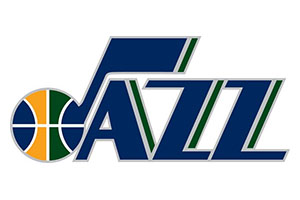 This treatment is very similar to the one that Kobe Bryant has received on his knees so Kanter is in good company. While Kanter has been in preparation for the World Cup, all indications are that he will heed medical advice, which is fantastic news for the Utah Jazz. While clubs like to be represented by their players at international level, there is also a lot to be said for the fact that Kanter is now likely to be fit and healthy for the new season, ensuring that the Jazz receive all of the benefits.
While the World Cup is always something to aim for, there is no getting away from the fact that a players' career is likely to come first and it is easy to see why so many people choose their club team over their international side. There are still plenty of fantastic players heading to Spain for the 2014 FIBA World Cup but this summer, the world won't get to see the skills and shooting prowess of Enes Kanter for Turkey.