The story of Betsson can be traced back to 1963 and the acquisition of the Betsafe brand took place in 2011, with the Betsafe site being licenced in Malta.
There are a few quick links available from the left-hand side panel allowing you to get to the most popular bets on site in a short period of time. If this is the sort of bet you like to make, you'll find that this is a great addition, and the sort of thing that is commonly featured on many sports betting sites these days. There is also live betting options in addition to the sports betting site and then there is an array of gaming options like casino, live casino, poker and virtual sports. Betsafe also provides a blog where they offer tips and guidance on upcoming games and bets.
Betsafe's Choice of Betting Options
As you would expect from a sports betting site aimed at UK and European punters, football is the number one choice and then horse racing comes a close second. This means if you love these sports, you will find plenty of options at your disposal but if you don't want to bet on these sports, you will need to scroll down to find what is more relevant to you.
This is a step well worth taking if you are a basketball fan because at the point of checking on the morning of Friday the 9th of December, there were over 900 separate basketball bets to choose from. The NBA was obviously at the forefront of the list but Betsafe takes the Euroleague very seriously, and there are a number of betting options available on the site for the premier European basketball competition. The EuroCup is also featured, so if you love the major European basketball tournaments, the Betsafe site is a good place to play.
There is also a strong focus on the many domestic basketball leagues of Europe so you should find that there is something for everyone when you play here.
Basketball Betting Odds and Lines
The sportsbooks have not released their odds yet. Please come back at a later moment.
Please toggle your mobile phone into landscape mode to see additional content.
The Betsafe Bonus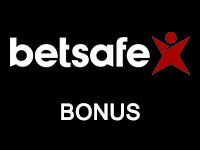 New players on the Betsafe site have the chance to earn a £20 free bet. As long as the new player deposits sufficient funds and then places a £10 bet with odds of at least 1.80, they will receive a free bet worth £20. This is a good option for fans and while it doesn't give every player an automatic free bet, if you are serious about the site, you will have the chance to pick up a decent free bet with minimal fuss or outlay.
There is also a range of welcome offers and promotions for players signing up for the Casino aspects of the site. This isn't for everyone, if you are only looking for sports betting this will be of no interest to you, but if you want to try out everything the site has to offer, this is a good way to do so without spending too much money.
One promotion that will catch the eye of basketball fans is the Euroleague bonus. Any player that bets a minimum of €25 on a Euroleague match before it starts will receive a free €10 bet. If you are planning on betting on Euroleague games anyway, this is a fantastic opportunity to add to your betting pot without any fuss or effort.
Setting up a Betsafe Account
No matter what page you land on the Betsafe account, you'll see a big green "OPEN ACCOUNT" box at the top of the page. If you are looking to create a Betsafe account, click on this box and then you'll be asked to complete a form with some details. This is a simple process and once you have completed this stage, you can deposit money into your account and look forward to betting on your favourite sports.
Funding Your Betsafe Account
You'll find that there are a number of options available to you when depositing funds into a Betsafe account. This isn't the largest number of deposit options you will find for an online sports betting account but it is pretty much the standard when it comes to sites that appeal to the UK and European market. These options will provide funds into your account immediately, making this an ideal site if you leave things to the last minute before placing a bet.
Betsafe Banking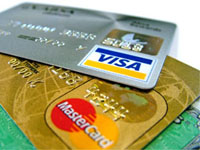 The site accepts deposits from:
Visa
MasterCard
Maestro
Entropay
Neteller
Skrill
Citadel
Trustly
iDeal
The site also offers various withdrawal methods for localised cards across Europe.
Betsafe offers withdrawals to:
Visa
MasterCard
Maestro
Entropay
Neteller
Skrill
Citadel
The standard limits you would expect to find in place are part of the process with the Betsafe site and there is nothing here that will leave you feeling frustrated compared with withdrawal limits or usage compared to other betting sites.
Betsafe is most suitable for:
Mobile users
Sports fans
People who want live bets
Basketball fans looking for a great range of leagues to bet on
Basketball fans looking for a promotions tailored to their usage
Betsafe is a sports betting that aims to provide a modern service. There is a good selection of live bets and you will also find mobile betting of a high standard. Basketball fans will appreciate the wide selection of games and leagues to bet on while the basketball promotion is a fantastic addition that will please many fans.