Online sports betting has never been the easiest activity in North America but that is not to say that there are no reputable sites or that there are no viable options for you to enjoy. The fact that Sports Interaction has been operating since 1997, closing in on 20 years of gaming, means that this is a site that has a lot of offer to players. It offers an extensive range of gaming options and it is licenced in North America, so there is a great deal of confidence to be gained from playing on this site. If you are looking for the best place to wager on sports in Canada, you will find that the answer is anywhere you want it to be when you have access to Sports Interaction.
As you would expect from a site that is located in North America, the most prominent sport betting options focus on North American sports such as basketball, football, baseball and hockey. However, there is a wide spread of sports on offer like soccer, boxing and plenty of niche sports too. No matter what sporting activities you like to place bets on, you will find that Sports Interaction has plenty on offer which will keep you coming back on a regular basis. With live betting included on site, there is no excuse for not finding a betting option you can rely on.
Sports Interactions´ Choice of Betting Options
Searching the site in early October, Sports Interaction had over 20 sports listed on their site as well as a number of novelty and other market betting options. There is also the live betting section; which provides more in-depth betting options regarding the more popular sports and games. Even with this time still being the pre-season for the NBA, there were a lot of options. The pre-season fixtures were limbering into life and the variety of bets on offer is more than enough to suggest that when the NBA season gets underway again, this is a betting site that will have a great deal of focus on basketball.
The Futures market is also well catered for onsite with a strong selection of futures market betting opportunities for the NBA and the NCAA. If you fancy placing a bet on who will the NBA 2014/15 Championship, Sports Interaction were offering odds of 3.50 on the Cleveland Cavaliers while there were odds of 5.00 on reigning champions San Antonio Spurs holding onto their crowd. Clearly the betting market believes that the LeBron effect will have a difference and this can be seen with the fact that the Miami Heat are listed at 51.00. The rank outsiders in the eyes of Sports Interaction are the Philadelphia 76ers, who have odds of 501.00.
There is also a Futures market open for the 2014/15 NBA MVP. At the moment you will find LeBron James with odds of 2.30 and Kevin Durant listed just behind him with odds of 3.75. Again, the site clearly believes that the return of James to Cleveland is going to be the major story in the 2014/15 season.
There is also an extensive range of Futures bets available for the 2014/15 NCAA Championship. Kentucky are listed as 4.42 favourites for the title with Arizona behind them at 10.00. The rank outsiders for the NCAA in the new season are Richmond, Texas Tech, Virginia Tech, Wake Forest and Washington, all of whom are listed at 501.00.
Sports Interaction also provides betting markets for basketball games and leagues from all over the world so if you are looking to bet on all manner of basketball games, this is a site that is likely to be your home from home when it comes to betting.
The site isn't too big on promotions or offering bonuses to players but what they do is ensure that players keep up to date with all of the latest odds and bets. On the home page of the site, there is a last minute section detailing all the bets for games that are about to start, there is a rundown of the most popular live bets and the site provides a number of features on upcoming bets and special promotions that they run relating to major sporting events. If you are the sort of sports betting fan that comes on to a site with curiosity, you'll find that Sports Interaction points you in all of the right directions.
Parlay Betting
While the site is more than happy to provide quick and easy single bet options, the site also makes sure that players can make combination bets. Depending on where you hail from, there is likely to be a different name for this style of betting but whether you call it a parlay, a combination bet, an accumulator or even doubles or trebles, you will find it easy to place on Sports Interaction. All you need to do is click on your selections to add them to your bet card, all you need to do is enter how much you are looking to bet and then click of the "Place Bet" section to place your Parlay bet.
While Parlay Betting can improve the return you receive from your bet, it is important to be aware that the odds of success become slimmer with every additional bet or outcome you wager on. However, while it can provide a great deal of money if the bet is successful, Parlay bets are often all about the drama and tension that comes from following a range of scores or outcomes. If you are keen to add some drama and excitement to a day of sports, this style of betting is the most effective way to do so.
Parlay betting is ideal for NBA and basketball betting, especially with Sports Interaction offering up so many basketball betting options. If you have looked at the fixtures and think you can predict the result of a number of different matches, you should look to combine a few bets and if you are correct, you will receive an improved return for your bet than you would if you placed a number of single bets.
The Sports Interaction Bonus
The site doesn't make a big deal of promoting its welcome bonus but on further inspection, you will see that there is a 100% matched deposit bonus on offer up to a value of $200. The minimum deposit required to earn a bonus is $20 and the wagering requirement to gain access to your bonus varies depending on how much you have deposited. This is a fairly standard offer and it will help you to get underway on site without breaking the bank or spending too much of your own money.
Setting Up a Sports Interaction Account
Upon landing on the Sports Interaction site, you will see a Sign Up section at the top right of the page. Clicking on this takes you to a page where you provide your details and complete the process of setting up your account, and then you have the option to deposit funds into your account. This is a simple way to get started and if you are new to the site or sports betting in general, you will have no issues signing up with Sports Interaction.
Funding your Sports Interaction Account
There isn't a massive range of deposit options available on the Sports Interaction site but you will find that there are enough ways to ensure you can place bets on your favourite sports.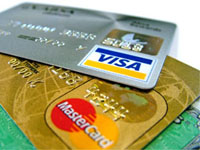 The site accepts deposits from:
MasterCard
VISA
E-Check
Check
Money Order
Banker's Draft
Wire Transfer
Instant Bank Transfer
The minimum deposit amount at one is $20 (or equivalent in other currencies) and you will find that the deposit methods allow you to fund your account free of charge.
The minimum deposit amount at one time is £5 with the majority of these deposits methods being free of charge and offering instant deposits into your account.
Sports Interaction offers withdrawals to:
E-check
Paper Check
Wire Transfer
Customers are entitled to one free e-check withdrawal per month while subsequent or other withdrawal requests will be subject to a fee.
Sports Interaction is Most Suitable For:
Canadian sports fans
Live betting fans
Basketball fans who want plenty of options
Reliable deposit methods
People who want statistics
Even with a focus on North American sports, you will find that Sports Interaction can provide all the sports you are looking for from around the world.