Pinnacle Sports has a history dating back to 1998 and it is recognised as one of the leading sportsbooks in the world. The online site is found in over 100 countries and has been made available in 19 different languages. With reports suggesting the company handles billions of dollars every year, it is well thought-of and is the home for many people when it comes to online game.
The site is licenced and regulated by the Government of the Netherlands Antilles and the company states its location on the island of Curacao. There is no doubt that players can feel confident about using the Pinnacle Sports site but the most important thing for many players is whether it offers the gaming opportunities and promotions that they expect from a top class betting site.
Pinnacle Sports Choice of Betting Options
At the time of checking, mid-February, Pinnacle Sports provided 22 different sports, and there were also specials, live betting and other novelty betting opportunities. The main sports receive the highest level of attention but if you are the sort of gambler that likes to dabble in some of the lesser sports, you'll find that Pinnacle Sports has what you are looking for to retain an interest. There is also a mobile option on Pinnacle Sports, which is good because if you come across a sports betting site that doesn't offer a betting option in the present day, you would be right to ask questions of the service it provides.
When it comes to basketball, there is no shortage of options available, and the site offers a very customer-friendly basketball page that allows you to see everything you can choose from. There is a tab for "today", so if you only want to focus on the current games, you can do so. At the time of checking, the Pinnacle Sports side covered 17 different domestic leagues or areas with respect to basketball and they also have a "New Markets" tab, showing you exciting new betting opportunities on site. At the time of checking, this introduced players to the Israeli Cup. As you can see, the Pinnacle Sports site is fully focused on providing basketball players with a great deal of excitement and if you want the best in European, North American, South American or Asian betting opportunities, Pinnacle Sports is an excellent place to start.
The eSports section on the site is the hub for stats, articles and more information and there are some basketball articles and insight to be found here.
Basketball Betting Odds and Lines
The sportsbooks have not released their odds yet. Please come back at a later moment.
Please toggle your mobile phone into landscape mode to see additional content.
The Pinnacle Sports Bonus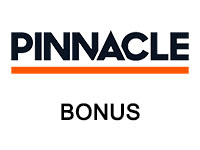 One thing that stands out from the Pinnacle Sports site is that they don't offer you a bonus. There are plenty of sports betting sites that practically trip themselves up in their rush to provide you with sign-up offers and promotions, but on the Pinnacle Sports site, these are conspicuous by their absence.
Pinnacle Sports takes a different approach to sports betting. They like to claim that they offer the best odds, that they are more attractive than a betting exchange, that they are arbitrage friendly and that they are loved by betting fans all over the world. These are all valid points however, there are plenty of people who are enticed and swayed by the welcome offer or big promotion, and the site will miss out on these.
If you understand betting sites, you'll know that many of the promotions and welcome offers are so complicated or convoluted to claim that you are better off without getting one, and it may be that this is something that Pinnacle Sports is looking to base their appeal on. If you are turned off by the thought of no welcome offer or bonus, this site may not be for you, but in the long run, the benefits of signing up with Pinnacle Sports could outweigh the perceived bonus on offer.
Setting Up a Pinnacle Sports Account
Upon landing at the Pinnacle Sports account, regardless of the page, you'll see a green button on the top right hand side of the screen imploring you to open an account. It is green for go with Pinnacle Sports and after filling in some information, you will be ready to deposit some funds and get your betting action underway.
Funding Your Pinnacle Sports Account
Upon heading to the deposit page, you'll find that there are twenty currency options available to players! This is a great starting point and while the main currencies, the $, the € and the £ are all on offer, there are plenty of currencies from Asia, Europe and the Americas on offer as well.
There is an abundance of ways in which you can deposit funds into your Pinnacle Sports account. It is also possible to place funds in via £, $ or €, which means you don't have to worry about losing out due to fluctuating currencies.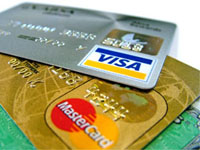 The site accepts deposits from:
Paysafecard
Bank Transfer
Click and Buy
Maestro debit cards
VISA cards
MasterCard
Entropay
Neteller
Skrill
iDebit
The minimum deposit is £10 on the majority of these deposit methods and most of the deposit methods can be used free of charge.
Pinnacle Sports offers withdrawals to:
Paysafecard
Bank Transfer
Click and Buy
Entropay
Neteller
Skrill
iDebit
The minimum withdrawal amount is £10 and currently, there are fees involved with all deposit methods, with the smallest fee being £8.
Pinnacle Sports is Most Suitable For:
Sports fans
Fans who want to bet on basketball from all around the world
People looking for good odds and information
Pinnacle Sports is a reliable and effective site that provides plenty of reasons to entice people in, but it may just fall short of being a brilliant sports betting site due to a lack of promotions and the cost of withdrawing money.