First impressions of the Mybet site focuses on how clean and tidy it looks compared to most sports betting sites. A lot of sports betting sites go out of their way to give you as many betting opportunities and options as possible, which means that you can feel overwhelmed when you land on a site. With the Mybet site, there is more space to breathe. You will instantly see the most popular options and there is a drop-down menu to access all of the different sports and betting options but when you want a site where you can still take some time to think, this is likely to be an excellent option.
Mybet's Choice of Betting Options
It is always pleasing when you see basketball listed as one of the key sports offered by a sportsbook. Basketball takes pride of place in a banner across the top of the page on the Mybet site, sitting alongside football, tennis, ice hockey and volleyball. This is a broader range of sports than is usually promoted by leading sportsbooks so basketball fans should feel instantly comfortably about what the site has to offer.
Clicking on the basketball link takes you to a page where all of the immediate basketball bets are displayed. You quickly get a feel for how slick and well-designed the Mybet site is, this is a great looking site that is going to be very easy to use. If the basketball game you wish to bet on is tipping off shortly, it will be listed in the next run of games but there is another bar running across the site which allows you to delve further into the range of basketball bets offered by Mybet.
The site takes a look at international basketball and domestic leagues from around the world. It is no shock to see the USA listed and having the chance to bet on major European tournaments is important but this is just a starting point for basketball fans on the Mybet site. Domestic leagues like the Brazilian league or the Danish league are hardly big options in the world basketball but Mybet provides you with a chance to bet on games in these leagues. If you have an in-depth knowledge of basketball from around the world, you want to learn more about basketball or you just love a bet or two, this is a site that is ideal for basketball betting fans.
Basketball Betting Odds and Lines
The sportsbooks have not released their odds yet. Please come back at a later moment.
Please toggle your mobile phone into landscape mode to see additional content.
When you click into an actual game, you then have a wealth of additional bets to choose from. As a quick example, Mybet was offering the following bets on individual Euroleague games:
Money Line bets
Totals
Handicap Point Spreads
Halves
Quarters
Winning Margins
Half-time/Full-time
Overtime Yes/No
Odd or Even Points
Highest Scoring Quarter
This gives you an indication of the wealth of betting options Mybet provides for basketball and if you are looking for a new home for your sports betting activities, this could be an ideal place to consider.
Other sports
The A to Z list of sports covered by Mybet lists 14 sports (as in late March) so this isn't going to be the sportsbook with the widest range of sports but for all the main sports, there is a great deal of coverage. At the time of checking, it was an international midweek in football, so there were clearly a limited number of games on offer compared to a standard week in the football season but there was close to 850 different football bets on offer. Golf and tennis were also well covered so if you are looking for a reliable and dependable home for sports betting, Mybet looks like a great option.
Live betting
It is essential for modern sportsbooks to offer live betting options and in-play betting opportunities. Thankfully the Mybet site is involved with the live betting action. The range of betting options in the in-play elements are as strong as the standard betting section, so you can be confident that all of your live betting favourite choices will be available.
Before a player is able to make a withdrawal request, players have to turn over the deposit amount and the bonus amount three times, at odds of at least 1.50, within 30 days.
Mybet also provides casino and live casino options for people looking for a wider selection of online gaming opportunities. The casino option is as varied as you would expect, providing a combination of table casino games and modern jackpot style games that are synonymous with online gaming.
The Mybet Bonus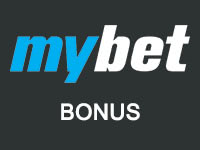 New players making their first deposit on the Mybet site have a chance to earn a 100% matched deposit bonus. The minimum deposit required to be eligible for the bonus is €5 and the maximum bonus on offer is €200. Any player depositing €5 will receive a bonus of €5, allowing them to bet with €10. A player depositing €40 will receive a bonus of €40, allowing them to wager with €80 and of course, a player depositing €200 will receive a bonus of €200 which means they can wager with €400. However, a player depositing €300 would only receive a bonus of €200, so they would only be able to wager with €500, which means that they wouldn't get as much benefit from their deposit as other punters would.
There is a selection of other promotions available on the Mybet site including:
A free bet of €10 when making multi-bets of at least €30 with odds of at least 3.00 on soccer matches
A €40 bonus when you refer a friend who signs up – Players can choose between talking €40 for themselves, splitting it €20/€20 with their friend or gifting the full €40 to their friend
A tennis promotion relating to major tournaments
While these additional promotions may not be immediately enticing for people who are keen to focus on basketball betting, it is always good to see a site offering a range of bonuses and welcome offers.
Setting up a Mybet Account
Getting started on the Mybet site couldn't be simpler. No matter what page you land on, look at the top right hand corner of the screen. If you have an account, enter your email address and password and then click on the yellow button that says "Login". If you don't yet have an account with Mybet, click on the grey button that says "Register" and take it from there.
Once you provide some personal information to the Mybet site, you will have an account created for you and you then make a deposit.
Funding Your Mybet Account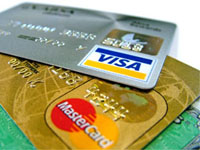 Anyone looking to deposit funds with Mybet will find the site has a number of respected payment partners, so you should be able to deposit funds with confidence.
PayPal
PaysafeCard
Visa
MasterCard
Skrill
Neteller
Sofort
Bank Transfer
The deposit options provided on the Mybet site can also be used to withdraw funds, and you should find that the entire process of depositing and withdrawing funds is simple and straightforward.
Mybet is most suitable for:
People who want a site that takes basketball seriously
People looking for a matched deposit bonus
Individuals that believe live betting is important
People looking for a modern and sleek sports betting site
Mybet may be a relatively new name to many people when it comes to sports betting, but they have made a very good impression. Their focus on basketball is a fantastic starting point for us and we believe the design and layout of the site is a step forward from many of the traditional sportsbook sites. This looks like being a site that will be a good addition to a portfolio of sportsbetting sites and if you are looking for a new home for your sports betting activities, Mybet could be what you need.