While the origins of the firm can be traced back to 1886, first operating as a commission agent for horses that had been trained in Ladbroke Hall in Worcestershire, it took a move to London and a name change to Ladbrokes in 1902 for the company to start making its mark in the UK.
The company benefited in 1961 when the UK Government legalised betting shops under the Betting and Gaming act and the company was the first to provide fixed odds for football betting. This wasn't always good news as in December 1963, the football results led to the firm losing £1m! However, the company rallied and in 1966, they floated on the London Stock Exchange and held a value of £1m. There have been many ups and downs with respect to the Ladbrokes name over the years, but the company is still regarded as one of the leading names in the UK betting and gaming sector.
The trust and respectability that Ladbrokes has on the High Street means that many people have naturally turned to the company for online betting options. You wouldn't say that Ladbrokes has been particularly innovative when it comes to online sports books and betting, but they provide what punters are looking for and what people from an online sportsbook. As you would expect from a popular UK focused site, there is a considerable level of focus on football and horse racing, even during the summer when football is enjoying a close-season break.
Ladbrokes' Choice of Betting Options
With 30 different sports and markets listed on their site, at the end of June, there were plenty of options open for sports, even in the traditional close-season for many sports. This figure doesn't include live in-play betting or some of the novelty bets and markets that are on offer from Ladbrokes which means that there are plenty of options available for people looking to place bets on site.
With respect to basketball, the NBA, and the NCAA were in close-season at the time of review, but the Futures markets were open for both tournaments. At the end of June, you could wager on who would win the 2015/16 NBA Championship with the Cleveland Cavaliers being tipped to go one better in the new campaign, found at odds of 3.25 to grab the title. Reigning champions the Golden State Warriors were listed at 5.50 to retain the Championship. You could also place bets on who would the Western and Eastern Conference while it also possible to place bets on who won individual Divisions and States. If you are keen to find a good home of NBA Futures betting options, Ladbrokes seems a strong site.
There is also a Futures market for the 2015/16 NCAA Futures market. Kentucky are currently listed as favourites at 9.00 while the team for most of last season, Duke, can be found with odds of 13.00 and there are odds available for all teams in the tournament.
There is also a FIBA Eurobasket event taking place this year, with the 2015 FIBA Eurobasket being the 29th Championship of its kind. Again, it is too early for individual game bets to be offered but the Futures market is open. Ladbrokes prices France as the favourites, available at odds of 3.20 while Spain are listed at 4.50. The fact that Ladbrokes offer so many Futures bets with respect to basketball indicates that they are a site that takes that basketball seriously, which is always pleasing news for basketball fans.
Another strong aspect about the Ladbrokes site can be accessed under the EXTRAS banner at the top of the page. You can find statistics, live results, commentary of major sporting events, sports news and a bet calculator. While none of these individual aspects are indispensable on their own, bringing them all together in one place is highly convenient, providing sportsbook users with a great range of knowledge and tips at their fingertips.
Basketball Betting Odds and Lines
The sportsbooks have not released their odds yet. Please come back at a later moment.
Please toggle your mobile phone into landscape mode to see additional content.
The Ladbrokes Bonus
New players signing up to the site and who enter the promotional code and then deposit a minimum of £/€5 on site and then wager a single bet of at least £/€5 on any sport will receive a free matched bet, up to the value of £/€25.
This has to be carried out at the time of registration or players will not be provided with their free bet. The free bet must be used within 7 days of receiving it or it will be deemed to have expired and all qualifying bets must be placed with odds of at least 1.50.
The site also provides a range of seasonal promotional bets. At the time of reviewing the site, the opening week of Wimbledon, there were a wide range of tennis related bets and bonuses on offer. There were also free bets and bonuses related to the Copa America, a leading football event taking place over the summer. It is unclear whether there will be any major promotions or bonuses relating to basketball but if you have an interest in a range of sports, you will find that there are plenty of reasons to sign up with the Ladbrokes site.
Setting Up a Ladbrokes Account
Signing up for the Ladbrokes betting site is simple and near the top right-hand side of the page, there is a green button (remember that the main colour on the site is red) and you should click this to JOIN Ladbrokes.
A pop-up page will appear where you fill in all of your details, including name, address, telephone number, username, password, security question, your choice of currency and any betting limits that you want to place on yourself, and these can be configured over the week or month. It is also possible to sign up with Ladbrokes by PayPal, which makes the process even easier, simpler and quicker.
Funding your Ladbrokes Account
Depositing money into your Ladbrokes account is a simple process. You can choose your preferred currency and there a number of different banking options available for people looking to place money or withdraw funds from their account.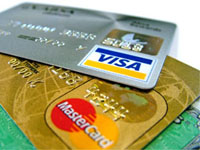 The site accepts deposits from:
Maestro debit cards
VISA cards
MasterCard
Neteller
Skrill
PayPal
UKash
By cash at Ladbrokes stores
Cheque
Transfer
The minimum deposit amount at one time is £5 with the majority of these deposits methods being free of charge and offering instant deposits into your account. The maximum deposit at any one time with Ladbrokes is £99,999.
Ladbrokes Sportsbook offers withdrawals to:
Maestro debit cards
VISA cards
MasterCard
Neteller
Skrill
PayPal
UKash
By cash at Ladbrokes stores
Cheque
Transfer
The minimum withdrawal is £5 to a debit card and the maximum amount of money that can be withdrawn is £5,000.
Ladbrokes Sportsbook is Most Suitable For:
Sports fans that want to bet with a reputable name
Basketball fans who love to enjoy Future bets
People that want to have a wide range of deposit and withdrawal methods
People looking for a safe and reliable sports betting site
There is no doubt that trust and reliability is crucial when it comes to online sportsbook betting and this is exactly what is on offer from Ladbrokes.