Given the abundance of online sports betting sites to choose from, if a site is growing at a fast rate, there is clearly something about it that catches the eye. This is the case with Carbon Sports. Although the site comes from the same stable as CarbonPoker, which should provide punters with a great deal of confidence, Carbon Sports was only established in 2012. This means that the site is a relative newcomer when it comes to sportsbooks, but this doesn't appear to be holding the site back.
In fact, the site is going from strength to strength, and there is a number of reasons for this. The site is open to US sports betting fans, which is not one of the most common phrases you hear in the online gaming industry. The fact that the site is able to welcome players from America is a big talking point for many people, and the site has a great focus on US sports.
If you are interested in the NBA, Carbon Sports will be a natural site to gravitate towards but there is plenty more in store for players with this site. There are college sports on offer, so if you are looking to place bets in the NCAA, you can, but there is are also plenty of opportunities to wager money on sports like the NFL, the NHL, MLS, UFC and a whole lot more. You will also find that there are plenty of US style bets on offer so if you care about the live bets, racebook money lines, prop bets, futures and plenty of other US focused features, this is going to be the site that matters most to you.
If you get bored of sportsbetting, which is unlikely, you will be more than satisfied with the range of casino and poker options that are associated with the site through the sister sites of Carbon Sports.
Carbon Sports has also introduced mobile betting so anyone looking to place wagers on the move or wherever they are will find that this is a site that is taking care of all of their needs for them.
Carbon Sports' Choice of Betting Options
The range of betting options provided by Carbon Sports is definitely skewed in favour of US sports, but there is a great range of options to choose from, even in this field. The presence of live betting, future market betting and plenty of prop bets means that you are never short of betting options, even if you are looking at sports during the off-season.
The middle of August is not the best time of year to look at basketball and American football bets but to our great surprise, the Carbon Sports site was jam-packed with betting options for both of these sports. There were plenty of future bets on offer for the FIBA World Cup and the 2014/15 NBA season and even the 2015 NBA Championship. The presence of prop and live bets indicates that the site goes to great lengths to provide the best range of sports betting options for the top sports, so if you are looking to find an online sports betting site that will provide you with what you are looking for, this is the site that will definitely deliver, regardless of what it is that you are looking for!
You will also find plenty of NCAA, NHL, CFL, golf, horse racing, NASCAR, boxing, MLS, Formula 1, tennis, WSOP, UFC, MMA and plenty of other sports to bet on. You'll even be able to enjoy bets on political issues if you are that way inclined, which should ensure that no matter what you want to wager on, Carbon Sports has you covered.
The Carbon Sports Bonus
The welcome bonus for new players signing up with Carbon Sports, comes when a player makes their initial deposit. There is a bonus of a 25% matched deposit bonus to be earned, with the maximum amount of bonus that can be earned is $250. The site also offers a number of sporting and seasonal betting offers, which at the moment are focused on the start of the NFL season. When the new NBA season kicks in, the site is likely to be offering betting bonuses and promotions regarding the new season.
Carbon Sports has also shown itself to be active on social media with players being able to pick up bonuses when they connect and engage with the site on Twitter. This is a huge incentive to be active, and it represents an easy to boost your bankroll.
When players make their first wager on the mobile version of the Carbon Sports site, there is an opportunity to earn a $25 free bet.
Funding your Carbon Sports Account
Given that Carbon Sports welcomes US players, the range of deposit methods is going to be limited. This is an unfortunate side-effect of making a site that is open to US fans, but it is not as though this removes all of the deposit methods available to a player, it just limits the options.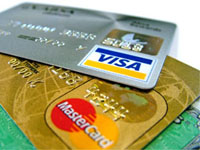 The site accepts deposits from:
The minimum deposit amount at one time is $25; the maximum deposit is $1,000 in a day and $6,000 in the course of a month.
Carbon Sports offers withdrawals to:
Cheque / Gift card
Debit cards
Skirll (to non US residents only)
Transfer
The minimum withdrawal amount is $50, for all options apart from the wire transfer, where the minimum amount that can be withdrawn is $500. The maximum withdrawal at one time is $2,500 for check / gift card, $10,000 for Skrill, $5,000 for transfers and $7,500 for debit cards. There is a fee imposed on all withdrawal requests (ranging from between 3% and 5%) and the standard withdrawal time is anything between 3 to 10 days, although for people requesting a withdrawal via a check or gift card should be prepared to wait between 3 to 5 weeks.
The minimum withdrawal is £5 to a debit card and the fastest deposit time is 1 hour, which is the time taken to withdraw funds to a Neteller account.
Carbon Sports is Most Suitable For:
Sports fans who love US sports
Sports fans that adores live betting
Basketball fans who want a fantastic range of betting options
People keen to find a safe and reliable sports betting site
Players that want to enjoy a range of basketball statistics
Carbon Sport is the ideal betting site for players that have a focus on US sports and want to maximise the number of betting options that they have for these sports. When it comes to the top rated US sports, Carbon Sports will not be defeated when it comes to betting options.