Bet-at-home Review
The site is available in 15 different languages and as of the summer of 2016, the company could call on over 4.5million registered users. The site is regarded as a leading name in the European online betting community.
There is no denying that the landing page of the Bet-at-home sports betting site is more sparsely populated than most online gaming sites, particularly for desktop users, but if you feel that many sites are overwhelming, this is likely to be a more sedate introduction that suits your needs and moods.
Bet-at-home definitely keeps things simple compared to many online sports betting sites, but this isn't a bad thing. The welcome promotion gets straight to the point and the only other stated promotion is for the casino action on the site. There is sports betting, live sports betting, casino and virtual games to choose from via the main sports betting site, which means you can focus on the key gaming elements without being distracted by a wide range of activities.
Bet-at-home's Choice of Betting Options
With 21 sports listed, it is not as if Bet-at-home provides the biggest selection of sports betting options but it is likely that you will find what you are looking for. Basketball is listed third on the site and this is great news for basketball fans. There were over 60 available bets on the site at the time of looking and whether you focus on American or European based basketball, there will be chances for you to indulge your love of basketball betting. Basketball betting also falls under the live betting remit when available, so there is an opportunity to stay in touch with the important games.
The basketball betting options include the NBA and the NCAA while European basketball betting options include the Euroleague, the Eurocup and various domestic leagues. There is also the chance to bet on NBA Futures.
Basketball Betting Odds and Lines
The sportsbooks have not released their odds yet. Please come back at a later moment.
Please toggle your mobile phone into landscape mode to see additional content.
The Bet-at-home Bonus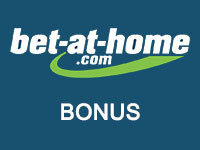 Keeping in line with the overall trend of the site, there is just one promotion on offer to sports betting fans with the Bet-at-home site. There is a chance for players to earn a 50% deposit bonus when they set up an account and make their initial deposit on the site. The 50% deposit bonus is available up to a value of £20.
The bet must be rolled over a minimum of five times with odds at a minimum of 1.70. This action must be undertaken within 90 days of redeeming the bonus for the withdrawal to be allowed.
Bet-at-home also provides a casino promotion with players able to earn up to £750 in bonuses. For players depositing a sum of up to £75, a double your chips bonus is on offer with players being able to earn up to £150 as a bonus here. However, players that deposit a minimum of £375 on site will be provided with a 50% bonus, up to a bonus of £750.
Setting up a Bet-at-home Account
Setting up a Bet-at-home account is a simple process and no matter what page a player lands on, they will see a green button in the top right hand corner which says Register now! Clicking on this button sees players being taken to the registration page where a few standard pieces of information have to be provided to the site.
This will only take a few minutes and from there the player will be able to deposit funds into their account and then get started with the betting action on the Bet-at-home site.
Funding Your Bet-at-home Account
Players in Great Britain have a number of options available to them when it comes to depositing funds into their Bet-at-home account. All of the options provide funds instantly to an account and the only deposit option that comes with a minimum level is Paysafe card with the minimum coming in at €5. There are 2% fees associated with VISA, MasterCard and Diner Club payments.
Bet-at-home Banking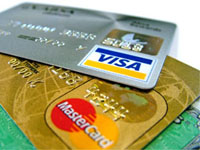 The site accepts deposits from:
VISA cards
MasterCard
Skrill / Skrill 1-Tap
Neteller
Paysafecard
Cheque / Voucher
Transfer
There are regionalised deposit methods all across Europe so if you are playing on mainland Europe, be sure to check the Bet-at-home site for the options available to you.
The site also offers various withdrawal methods for localised cards across Europe.
Bet-at-home offers withdrawals to:
Bank transfer
VISA cards
MasterCard
Neteller
Skrill
There is no minimum or maximum figure for bank transfers while withdrawals via Skrill have a minimum of £10/€10 and a maximum level of £6,000/€6,000. Users using their MasterCard or VISA will find that there is a minimum withdrawal level of £75/€100 and a maximum withdrawal level of €5,000. Neteller users have a minimum withdrawal level of £10/€10 and the maximum level of withdrawal allowed for this method is €10,000.
The first two card withdrawals per month are free and the first three bank transfers per month are free but fees are in place for any additional withdrawal methods after this amount.
Bet-at-home is most suitable for:
Fans who want simplicity
People who don't like being overwhelmed when landing on a site
People who want variety in basketball betting options
People who don't want to weigh up a range of promotions
Bet-at-home is a sports betting site that keeps things simple. This approach will please as many people as it annoys but if you have had enough of glamourous and over-the-top sports betting site, this is an option that keeps things simple and straightforward. If you are looking to find a site that allows you to bet on the sports you love, this is more than good enough for you.